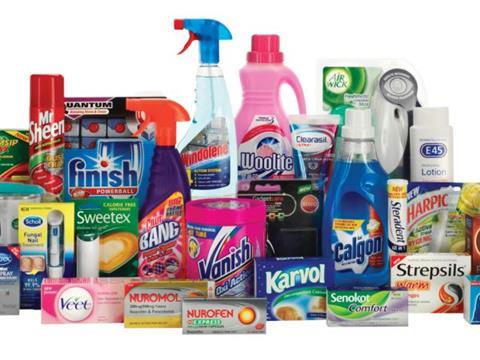 Profit warnings by UK listed companies in consumer-facing sectors, including retail and grocery producers, accounted for more than a third of those issued between July and September as rising costs, supply chain chaos and labour shortages hit the industry.
In total, UK quoted companies issued 51 profit warnings in the third quarter, compared with just 19 in the prior three months, according to the latest report by EY-Parthenon.
Overall, 65% of consumer-facing company profit warnings cited cost or supply issues in the third quarter.
FTSE retailers have now issued 14 profit warnings in the first three quarters of 2021, which is the lowest pace of warnings since 2014 as the reopening of the economy and release of pent-up consumer spending boosted the sector.
However, supply chain issues are starting to spread and impact product availability in the crucial final quarter of the year as businesses prepare for Christmas trading.
FTSE food producers have issued four profit warnings so far in 2021, the highest pace of warning since 2017.
In August, high street bakery chain pointed to rising costs as a major threat to profitability in the year ahead. It followed a spate of similar warnings from some of the biggest names in food and drink, including Unilever, Nestlé, Heineken and Reckitt Benckiser, which have all had margins squeezed by commodity cost pressures.
Drinks supplier Fever-Tree also warned gross margins had been "significantly" hit by elevated global logistics costs, while more recently baby boomer ready meal provider Parsley Box and household good manufacturer McBride issued profit warnings.
Silvia Rindone, EY UK&I retail lead, said: "The re-opening of the economy has released huge untapped demand, especially in homewares and fashion. Households have accumulated an unprecedented £200bn of 'excess savings', with a strong labour market also helping to fuel spending.
"But the flipside is that the cost and availability of stock have become critical issues, due to the interaction between exceptional demand, rising energy costs, a tight labour market and a broad range of supply chain issues. The level of retail profit warnings remained low over the summer, but almost all cited supply chain disruption. The rising cost of living – alongside tax and benefits changes – could also hit consumers' ability and willingness to spend."
She warned that supply issues could make this quarter's sales "lumpy and even less predictable than usual".
"Consumers may decide to stockpile and there is likely to be little excess stock for retailers to clear in the Black Friday sales – which may also change spending patterns this year. But overall, we expect strong consumer spending this Christmas and into 2022."