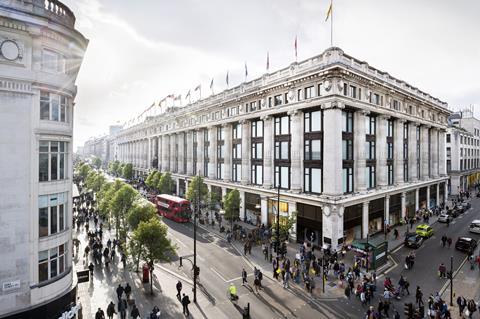 Retail footfall continued its downward trend in August amid weakening consumer confidence and Brexit uncertainty.
Total footfall declined 1.3% year on year in the four weeks to August 24, according to figures published by the BRC-Springboard footfall and vacancies monitor.
This time last year, it had fallen 1.6%.
Despite the continued decline, August recorded the strongest footfall over the summer months with June down 2.9% and July dropping 1.9% as sales in the last week of the month were aided by the "hottest bank holiday on record".
"In the face of weak consumer confidence and declining sales, a drop in footfall of 1.3% in August wasn't unexpected," said Diane Wehrle, Springboard marketing and insights director.
"We must remember that declining footfall is a long-term trend with annual increases being the exception rather than the rule. Indeed, footfall has declined in every year since Springboard started publishing its national data in January 2009."
Shopping centres were the most affected locations, with the number of shoppers through their doors falling 2.2% following a 2.4% decline in August 2018.
The beleaguered high street followed, with footfall declining 1.9% from a 2% drop last year.
Meanwhile, retail parks bucked the downwards trend, improving footfall by 1% following a 0.3% rise last year, as the mix between shopping and experiences attracted more customers.
BRC CEO Helen Dickinson commented: "Retail footfall continues its downwards trajectory this month, with high streets and shopping centres most affected.
"The long-term trend, which has seen footfall decline by an average of 1.7% over the past 12 months, reflects the fact that increasingly cautious consumers are holding back on discretionary spending and not heading out to the shops."
Struggling retailers were likely to continue to experience challenging times, Dickinson added, calling on the government to take action "to reduce the heavy cost burden holding back retail investment".