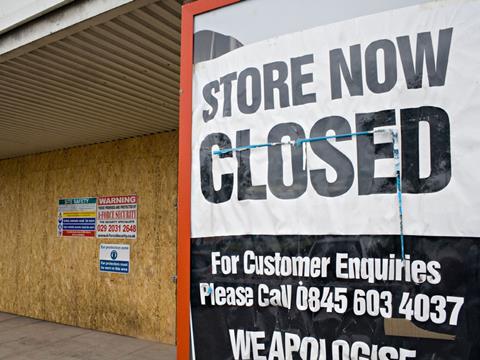 Retail administrations have slowed dramatically in the first half of 2015 as the economy stabilises, according to research from Deloitte.
In the first six months of the year, 45 retailers collapsed compared with 66 in the same period of 2014 – a fall of 32%. The figure was less than half the total of the 95 retailers which called in administrators between January and June in 2013, the business advisory firm said.
"After a few turbulent years and something of a clear-out, the retail sector is now benefitting from the calmer waters of a stable economy," added Lee Manning, restructuring services partner at Deloitte.
"Meanwhile, these figures align with our expectation of a shift away from using administration as a restructuring tool for businesses. The emphasis is towards constructive debtor-driven solutions involving negotiations with creditors, either informally or through the use of company voluntary arrangements (CVAs) where in both circumstances companies will work alongside restructuring professionals."
Ian Geddes, UK head of retail at Deloitte, said: "Consumers do not shop channels – they shop retailers and brands. Therefore it is essential that retailers continue to focus on how they integrate online and in-store retail to best serve their customers."
He added retailers' requirements for their stores would continue to change. "For many this will mean fewer stores, while for some it may mean more stores to support the growth of their online sales. For other retailers it requires a complete rethink of what the purpose of a store is, as formats are adapted to act primarily as points for fulfilment and returns. The overall outlook is positive, and as consumer finances continue to improve this will be felt even more in the retail market."
It follows a similiar report last month by FRP Advisory which found the plight of high street retailers may have reached a "watershed", with survival rates soaring dramatically since the start of the year.