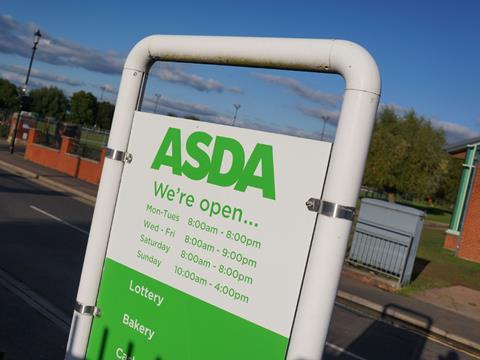 The Association of Convenience Stores has pledged to fight hard against the relaxation of Sunday Trading regulations proposed by chancellor George Osborne in this week's Summer Budget, which also dealt a severe blow to independent retailers in the guise of a new national living wage.

ACS chief executive James Lowman said the double whammy from Osborne had come as a complete shock and suggested the government risked alienating many small businesses. "Our biggest frustration is that neither of these plans were in their manifesto," he said.

"Many small business owners will have voted for the Conservatives at the general election and had they seen these items there it might have affected their views."

Osborne said there will be a consultation over the summer on the plans to devolve the powers regarding when stores larger than 3,000 sq ft can open to local authorities. If the government is to go ahead with the idea, provision will be made in the Enterprise Act, which will go through parliament in the autumn.

"We recognise that this is a very personal issue for the chancellor but we will working with a whole range of interested groups and we will be doing everything we can to change his mind," Lowman added.

Another leading convenience source told The Grocer the move was unlikely to provide the economy with the boost Osborne will be hoping for. "Part of the problem is they're basing the decisions without really seeing how they work in the real world. Can I see it growing the economy? No. Can I see it spreading the spend across more days, and increasing costs, yes. Can I see the lawyers being busy? Absolutely," he warned.

Lowman was equally angry about the introduction of the new National Living Wage - which will replace the current minimum wage of £6.50 an hour. The new living wage will start at £7.20 next year and rise to £9 per hour by 2020.

"I can't believe that the government would bring in that level of change without any consultation," he said. "The Low Pay Commission has looked at this issue in depth and looked to recommend a minimum wage that is a high as possible without having a negative impact on business. For the government to come to this figure without any basis is really tough to take."

He warned that this move would be damaging for all retailers but that independents would find it hard - forcing more store owners to cut back on staff, work longer hours themselves and put off plans to invest in their businesses. "I think it is a real problem when politicians start trying to dictate wages," he added.The budget: what else did and didn't happen

Duty fraud taskforce: The government will create a new national alcohol control room and a mobile taskforce that will tackle alcohol diversion fraud at duty-suspended warehouses and C&Cs. The government estimates the taskforce will reduce the duty revenue lost to alcohol fraud by £840m over six years.

Apprenticeships: The government has pledged to create three million new apprenticeships by 2020, funded by a levy on large employers. "Firms that are committed to training will be able to get back more than they put in," said Osborne.

Fuel: The current freeze on fuel duty was extended until at least next year, which was welcomed by the logistics industry, but there was no action on the industry's calls for greater support from the government on the current driver shortage

Tobacco: The chancellor opted not to push ahead with a proposed levy on the tobacco industry. The move was roundly criticised by anti-smoking groups. Ash CEO Deborah Arnott called it a "massive missed opportunity".