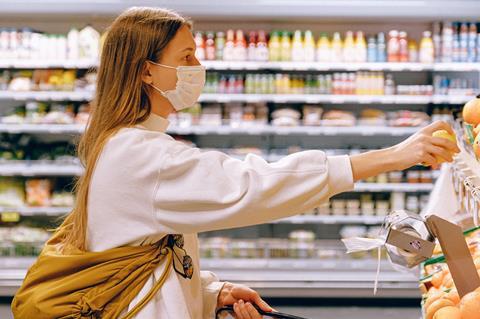 Supermarket inflation has hit its highest level since 2017 due to the cornavirus-related spike in demand for groceries.

The Grocer Price Index, collated by Edge by Ascential from over 62,000 SKUs across the big four, recorded year-on-year inflation of 2% during the first full month of the UK lockdown in April. That's up from 0.4% in March.

The level of inflation is the highest recorded since the 2.4% seen in December 2017. It's also the first month that inflation has risen above 1% since mid-2018.

All supermarkets displayed a marked rise in inflation during April, led by Tesco, where prices jumped by 2.6% year on year, having been up 0.9% annually in March.

Prices at Sainsbury's were up 2% annually, compared with 0.4% in March, Morrisons prices were up 1.8% from 0.5% and Asda was up 1.6% from deflation of 0.2% in the previous month.

Waitrose, not included in the GPI's overall figures, had the most modest movement in price inflation, rising from 1% in March to 1.2% in April.

The Grocer previously reported there was little direct evidence of hikes in the underlying shelf price of individual items in the first month of the lockdown. However, a cut in promotion levels of more than 50% across the industry had driven up the overall cost of shopping baskets.

The GPI shows a particular inflationary spike of 4.7% in health & beauty products - a category that usually has one of the highest levels of promotional cuts. Other categories to see strong inflation included deli (+3.9%), frozen (+3.5%) and the GPI's largest category by SKU numbers, dry grocery (+3.0%).

Fruit & veg was the only overall category to remain in annual deflation, though a price drop of 0.2% was less than the 0.7% annual fall of the previous month.

In total, 12 of the GPI's 14 categories showed a higher level of inflation in April than in May, with the exceptions being dairy, where it dipped from 1.9% to 1.7%, and meat, fish & poultry, which saw price hikes of 1.1%, compared with 1.5% in March.