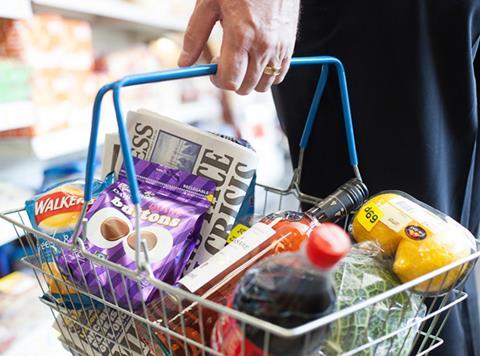 The UK may have weathered the tail-end of hurricane Bertha just about intact, but the fierce storm blowing through the grocery sector is far from petering out.
The message from the BRC-KPMG retail sales monitor today seems to be: "conditions might be bad now, but they're getting worse."
The figures revealed still-worsening trading for the UK's troubled supermarkets, suggesting a 3.5% like-for-like sales slump from May to July and a 1.4% fall in overall food sales. The collapse in food sales contrasts with a pick-up in non-food sales, which rose by 2.4% like-for-like over the three month period and by 3.4% in total.
One caveat to the grim picture is that the latest figures are up against a tough comparative period when a hot summer and sporting events like Andy Murray's Wimbledon win helped drive strong food sales in July last year.
As the 2013 comparatives ease, the BRC expects the food sales trend to increase over the next few months – but that is still a long way from a fundamental turnaround in underlying market conditions.
One potential positive from the weakening industry data is that it puts Waitrose's falling sales into a more flattering context.
The Grocer recently reported that, in the five weeks to 19 July, Waitrose's sales growth (including petrol) averaged just 0.64% compared with 5.5% growth over the previous 20 weeks.
Waitrose itself noted the tough July year-on-year comparatives, but it may yet show that is still coping better than the big four.
The coming months will shed more light on how widespread this slump in sales is. Certainly recent Kantar data – which found Sainsbury's and Asda growing share, while Tesco and Morrisons were declining – suggests significant differences in sales performances between the various players.
The first solid piece of evidence on the state of the current grocery market comes on Thursday when Walmart's interim results will reveal Asda's second quarter like-for-like sales. In the first quarter Asda was the only one of the big four to (just about) remain in positive sales territory – growing like-for-like sales by 0.1%. Asda's recent staffing restructure shows it is in no way immune from the pressures facing the listed supermarkets, but it would be a major surprise if its sales showed a significant dent this week. Consensus opinion seems to be that Asda's pricing strategy has enabled it to compete better with the discounters than its so-called price war rivals.
Any pick-up in overall food sales could just prove to be the calm before another storm as the industry waits to see what Dave Lewis has planned when he swoops into Tesco in October.
As Shore Capital analyst Clive Black noted today: "There is no sign yet of the perfect storm currently engulfing the industry abating and this is before the market learns of the steps that Tesco's new CEO, Dave Lewis, will introduce to engineer a necessary improvement in its core chain; steps that are hardly likely to make for a less competitive trading environment.
"Quite what the shock waves from any pending Tesco strategy will be remains to be seen, but UK margins are likely to be moving lower rather than higher, leading to the probability of competitor response."