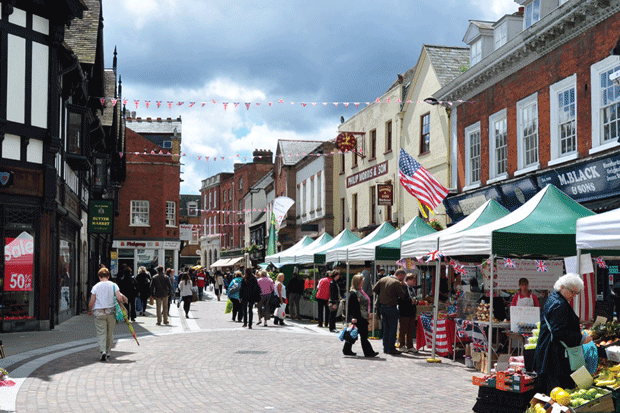 UK retailers experienced the "worst year on record" as 2019 marked the first year to show overall decline in retail sales.
Total sales for 2019 decreased 0.1% compared with 1.2% growth in 2018.
On a total basis, adjusted for the later timing of Black Friday, sales fell 0.9% in the five weeks to 28 December, according to figures from the BRC-KPMG retail sales monitor.
Without the Black Friday adjustment, sales rose 1.9% against a flat December 2018, as shoppers took advantage of the available discounts.
Adjusted like-for-like retail sales fell 1.2% but rose 1.7% without considering the Black Friday timing.
"2019 was the worst year on record and the first year to show an overall decline in retail sales," said BRC CEO Helen Dickinson.
"This was also reflected in the CVAs, shop closures and job losses that the industry suffered in 2019. Twice the UK faced the prospect of a no-deal Brexit, as well as political instability that concluded in a December general election – further weakening demand for the festive period."
She added: "The industry continues to transform in response to changing technologies and shopping habits. Black Friday overtook Christmas as the biggest shopping week of the year for non-food items."
Over the three months to December, food sales were flat on a like-for-like basis, with total food sales up 0.7%, below the 12-month average of 1.4% growth.
Non-food retail sales were down 1.6% in the same three-month period on a like-for-like basis, and 1.4% on a total basis.
IGD CEO Susan Barratt said: "December's food and grocery sales ended 2019 on a downbeat note. Despite the influence of some inflation across the market, shopper spending was not as expected for such a key sales period.
"As a result, while the value of spending wasn't down, growth was negligible and volumes declined – a rarity for Christmas in recent times."