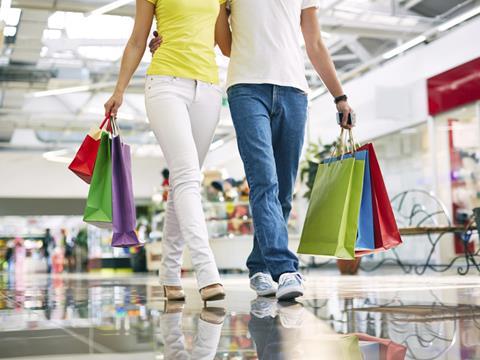 Retail sales in the UK continued to disappoint with July figures deemed the "lowest on record" despite a slight recovery.
On a total basis, sales increased 0.3% in the four weeks to 27 July – the slowest pace for the month since records began in 1995 – according to figures from the BRC-KPMG retail sales monitor.
In July 2018, sales had risen 1.6% as the warmer weather coupled with England's success in the World Cup boosted consumer spending.
This year's weak July figures come after a 1.3% slump in sales last month led to the "worst June on record", painting a bleak picture for the state of the UK retail industry.
On a like-for-like basis, sales increased 0.1% in July 2019 compared with a 0.5% year-on-year rise in July 2018.
"While retailers will welcome the return to growth, it has nonetheless been a punishing few months for the industry," BRC CEO Helen Dickinson said.
"Whereas last year's glorious sunshine and World Cup led to strong consumer demand over the summer, this year has been weak in comparison, with both June and July showing the lowest sales on record for their respective months."
Dickinson blamed the combination of slow real wage growth and Brexit uncertainty for the weak sales performance, leaving consumer spending "languishing".
Over the three months to July, food sales decreased 0.3% on a total basis, with like-for-like food sales down 1%.
Non-food retail sales were down 2.1% in the same three-month period, with like for like reduced by 2%.
UK head of retail at KPMG Paul Martin said: "The UK may have had record temperatures in July, but retail sales were far from record-breaking at just 0.3% growth. While any growth is welcome after two months of decline, it's clear that most players need more than sunshine to get back on their feet.
"With consumer confidence holding up in the face of prolonged Brexit uncertainly, shoppers are notably disengaged overall."