With a leadership race so far focused on tax cuts, what are the consequences of Tory upheaval for food policy?
The implosion of Boris Johnson's government has seen the Conservative Party ripping up its rulebook to find a new leader.
After a wave of resignations and ministerial appointments, with the regime branded a "zombie government", even seasoned political commentators won't bet on who will fill Johnson's shoes.
But what does such political paralysis mean for a food and drink industry facing soaring inflation and a cost of living crisis, and how could key policies change under a new PM?
Notably, there has been little talk of feeding the nation and the massive supply chain pressures the industry is facing, even if it is only weeks since the government published its National Food Strategy.
Instead, the contest has been dominated by tax cut pledges, prompting Chancellor Rishi Sunak, one of the frontrunners, to warn "irresponsible" promises could be disastrous given the inflationary backdrop. Others say they are vital to kickstart the economy.
Meanwhile, with wildfires ravaging the countryside and the UK braced for a life-threatening heatwave, the environmental issues that dominated debate during COP26 have also taken a back seat.
Yet the leadership race comes with a raft of major new environmental and health policies in the pipeline, which have enormous consequences for the industry (see box, right).
Sources tell The Grocer the political crisis is such that the Brakes have been slammed on all but emergency discussions on issues such as food shortages caused by the war in Ukraine.
"The industry is holding its breath awaiting developments amidst a resounding silence from government," says Anne Godfrey, CEO of GS1. "There are big issues that need addressing but what we are seeing is political posturing and promises on taxation, with no indication that any of the candidates are focusing on the issues."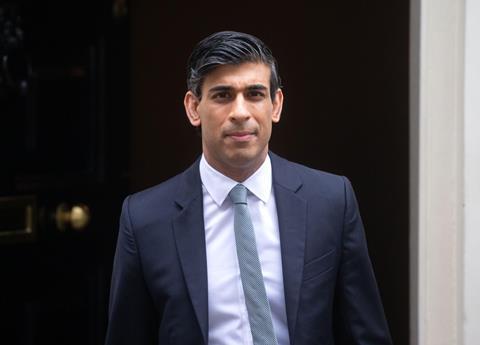 Ian Wright, joint chair of the food and drink sector council and former FDF CEO, says: "I really do think the policy agenda has now effectively stopped."
Another leading source says the industry faces a "period of paralysis", which could see all major food and drink policies not already set in stone either delayed or scrapped.
Among the uncertainties is what will happen to the government's obesity strategy, just three months ahead of some of the most monumental changes to hit the industry for decades, in the form of the HFSS promotions clampdown.
Javid factor
While most agree the ban is too far down the line to be stopped altogether, the situation of former health secretary Sajid Javid, who played such a big part in Johnson's downfall, could have major implications.
The Grocer understands Javid - who held talks with senior industry figures in May asking for ideas to tackle the obesity crisis, alongside environment secretary George Eustice - was planning several other high-profile moves on public health, including a health disparities white paper within weeks.
Many now question whether they will materialise and some wonder whether a new PM could yet delay further the HFSS plans, especially those on junk food advertising, which have already been postponed from October this year to the start of 2024.
It is believed Javid's bill would have revived at least some of the ideas on health proposed by Henry Dimbleby's strategy, seemingly passed over by the government in its official response – though this was always likely to stop short of his calls for new taxes on sugar and salt.
"The dual ownership of the government's response [to Dimbleby's recommendations] by Health and Defra is now a big weakness, mainly because Sajid Javid jumped before he could publish," says one leading industry source.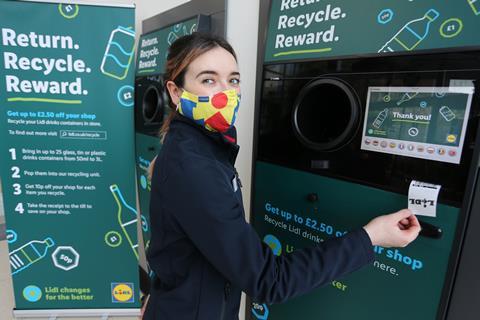 "We think that he was going to make a big deal out of it and that some of the stuff that was lost from Henry's earlier version was because the DHSC wanted to take it on.
"We heard people say the report had been gutted. We suspect that is because Sajid Javid wanted to take ownership of some of those elements, particularly childhood obesity and areas of deprivation."
Ben Reynolds, deputy CEO of Sustain, says: "The health disparities bill is inevitably going to be delayed and we are not sure if it's going to see the light of day at all.
"Why would a new incumbent pick up something that was effectively someone else's baby?"
According to sources in Westminster, events may also have dealt a fatal blow to talks with the industry about a new set of voluntary commitments, said to have been discussed before Javid's departure.
Tentatively billed as an industry taskforce on obesity, it was to include a series of new targets on reformulation and calorie reduction.
"Effectively, what they were looking at was a Responsibility Deal Part 2," says a source. "That has now probably died a death alongside the disparities white paper."
The government has also promised to act on Dimbleby's plans for a Food Data Transparency Partnership, which will see companies asked to usher in a new era of transparent reporting on areas such as health, waste and carbon emissions. Initial talks on how this will function have been held but are now in question.
GS1's Godfrey says the leadership election should not serve as an excuse for such measures to be shelved, arguing the government "just needs to get on and do it."
Government measures in the pipeline
National Food Strategy: In June, plans were outlined for a new 'Food Data Transparency Partnership' with industry – intended to guide how it will report on areas such as health, waste, and carbon – along with £270m to be invested in farming innovation and a land use review, to start next year.
Health Disparities White Paper: The Department of Health & Social Care is this summer due to set out "further measures to tackle health disparities and boost well-being in every part of the UK".
Salt: A report on the industry's progress towards 2024 targets on salt is expected this year.
Deposit return schemes: The government's response to its consultation is due before recess on 21 July, with schemes set to launch by 2024.
HFSS promotions: A ban on multibuys was delayed but one on promotions in prominent locations is due to start on 1 October, with multibuys to follow in October 2023.
Junk food ads: A 9pm TV watershed and complete online ban is due to begin in January 2024.
Reynolds says the National Food Strategy is a document ready and waiting to have new life breathed into it by a future leader and suggests Dimbleby could even be persuaded to create a third version of the report, more focused on the cost-of-living crisis.
Much depends on who wins the Tory leadership vote, of course. If Liz Truss, one of the frontrunning candidates in the race as The Grocer went to press, emerges triumphant, her views on the "nanny state" suggest a rollback on HFSS legislation could still be on the cards.
"I don't believe grown adults want their money spent telling them what to eat," Truss wrote in 2019. "I've gone around the country speaking to people about where they want to see their money spent. I haven't seen being told how to do the weekly shop at the top of anyone's priority list."
Wright says: "The leadership campaigning has been dominated by talk on tax cuts, but I think you can view that as a synonym for a broader debate on the nanny state.
"Sunak has a track record as an interventionist, which I think sets him apart."
"Under his leadership the Treasury was notably unhelpful to the industry in the debate on obesity and the impact of the measures on HFSS."
Industry groups claim the leadership battle is a chance to stop what they see as an unsustainable deluge of legislation.
The new PM must stop the government "fuelling the fire" of inflation, says John Noble, director of the British Brands Group.
"Tackling inflation and the cost-of-living crisis is the single task at hand."
BRC CEO Helen Dickinson says there needs to be a rethink about the pipeline of policies piling pressure on food and drink companies. The plastic packaging tax, the removal of almost all business rate relief brought in during the pandemic and soaring energy costs are among issues the new PM must sort, she says.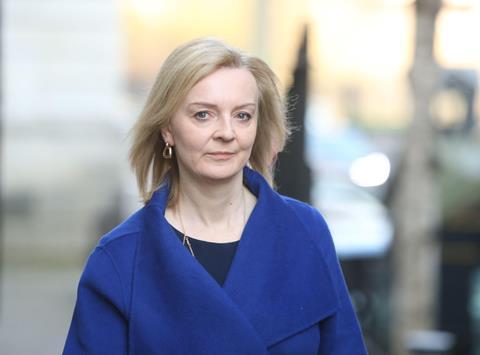 Under a caretaker government, some believe plans could be derailed or watered down very soon.
One such policy is the government's eagerly awaited response to its consultation on plans for a Deposit Return Scheme (DRS), a landmark part of its environmental strategy.
Sources suggest the document, which has huge financial implications for retailers and suppliers, could be published as early as next week, though it may contain "less detail" than originally planned.
Meanwhile, ministerial places are also up for grabs, even though awards for longevity are thin on the ground.
Tory lord Zac Goldsmith this week tweeted that Sunak was lining up former whip Mark Spencer to take Eustice's place at Defra, adding: "Mark was the biggest blocker of measures to protect nature, biodiversity, animal welfare. He will be our very own Bolsonaro. Grim news for nature but great news for political opponents."
Asked if Defra had been affected by the paralysis in government, one leading source said: "It's not been affected at all because it wasn't doing anything anyway. They are the masters of inactivity."
As for the man whose report has been described as a possible direction of future food policy for "decades to come", Dimbleby saw the funny side to the leadership race, retweeting a newly framed photograph in Whitehall's Department for Education of Michelle Donelan, who lasted less than two days in the education secretary's job.
With the ministerial merry-go-round soon bound to go into overdrive once more, the certainty the industry is craving could well remain elusive.