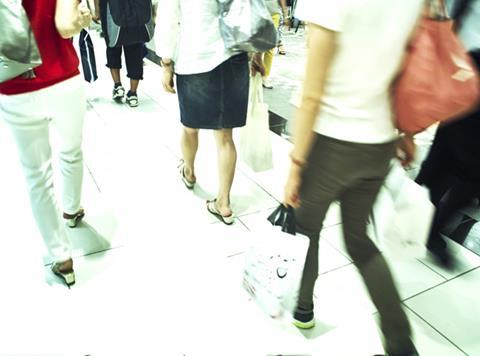 The World Cup could not arrest the decline in food and drinks sales fell in June, according to the BRC-KPMG retail sales monitor.
Year-on-year growth from food and drinks was negative in June for the second month in a row, both in like-for-like and total terms. The three month average for food sales was -0.1% (against the 12-month average increase of 1.1%) and like-for-like sales were down by 2% over the three month period.
"The World Cup provided a mild boost to food and drink sales but as with England's participation, it was short-lived,' said Joanne Denney-Finch, IGD chief executive. "Overall, the month's sales figures were dampened by falling food inflation – with retailers cutting and simplifying prices across their staple products in particular."
The poor performance of food seems in contrast to the wider retail sector, which saw a like-for-like three-month sales increase in non-food of 3.6%.
The decline in food sales dragged overall UK retail sales down 0.8% on a like-for-like basis from June 2013 (when they had increased by 1.4%). On a total basis, sales were up 0.6%, against a 2.9% rise in June 2013.
The BRC-KPMG report predicted that the negative trend for food sales "is expected to continue over the coming months" and could even get worse when sales are compared against the relatively strong performance in July 2013.
David McCorquodale, Head of Retail, KPMG, said: "Retailers have two months of tough comparables coming up after Murray mania, a heat-wave and the arrival of the royal baby boosted sales last year. This past performance will make like for likes look challenging over the next quarter."
He added that concern over a potential rise in interest rates is also "having a dampening effect" on retail sales as consumers put purchases of big ticket items on hold.
The data suggests that the World Cup may not have boosted June's headline sales of food items but it had an impact on the product mix, with grab bags of crisps and confectionery, barbecue packs and meat, beer and sparkling wines proving popular.
Online sales of non-food products in the UK grew 10.6% in June versus a year earlier. The non-food online penetration rate was 17.2% in June, 0.9 percentage point higher than in June 2013.