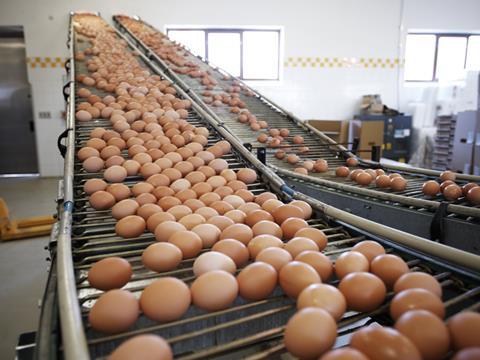 Egg producers are being short-changed by contracts which hold them to unrealistic terms on grading, pricing and exclusivity, the British Free Range Egg Producers Association has found.
The trade body worked with a team of legal experts from law firm Birketts to uncover a host of areas in which contracts were heavily weighted in favour of buyers, it claimed.
Terms of agreements were "grossly imbalanced" in favour of buyers, BFREPA warned.
Payment and pricing terms – which varied massively between agreements – was singled out as one of the main issues, with grading and pricing often at the sole discretion of buyers.
While strict exclusivity agreements were placed on producers, in some cases their rights to terminate contract were less than that of packers, it found.
Further suggestions for areas of improvement identified by Birketts were standardisation of codes of practice, and requirements for buyers to provide the same indemnities against the product and breach of contract as producers.
The organisation has now contacted 40 packers in a bid to start discussing its areas of concern and request feedback. It comes after BFREPA slammed contracts as "not worth the paper they are written on" back in November, and pledged to create a model supply contract to help its members secure fairer terms.
It would begin work on drawing up a model contract following the consultation with packers, which ends in February, it said.
"Producers have a right to a fair contract which gives them confidence to continue to invest in their businesses and produce a great product," said BFREPA CEO Robert Gooch.
"Our findings are that contracts are very one-sided in favour of the buyer, which is to be expected when it is the packer offering the terms. Our end game is to arm free range producers with a model contract which stands up to legal scrutiny. This can be used as a barometer for fairness when producers are offered contracts in the future."