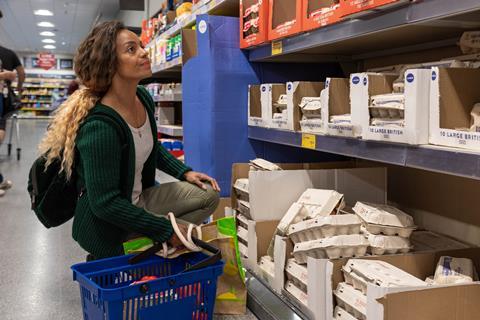 Defra has launched a review focusing on ending unfair practices in the egg supply chain.
The long-awaited probe will seek input from industry stakeholders on issues such as transparency and clarity of contractual terms and conditions, alongside data from the supply chain. It follows a year-and-a-half of turmoil across the egg sector, which led to widespread shortages of eggs across the mults.
The review was promised by the prime minister at the Farm to Fork summit in Downing Street in May, following complaints made by the industry that fair returns were not being received by producers.
Over the past year, the egg sector has experienced a series of challenges, including rising energy and feed costs, coupled with low returns from supermarkets, which raised questions about fairness in the supply chain.
"Producers should be paid a fair price for their high-quality produce, which is why we are committed to ensure there is fairness across food supply chains," said food and farming secretary Thérèse Coffey, adding she encouraged stakeholders to take part in the review.
The review has been welcomed by industry bosses.
"The consultation on the workings of the egg supply chain is needed to provide further stability for the sector and to ensure that there is no repeat of egg shortages in the future," said British Free Range Egg Producers CEO Robert Gooch.
Defra said that creating fairer supply chains would help to ensure that producers can operate with greater confidence and protect consumers' access to high-welfare British eggs.
"The review will focus on understanding how the contractual arrangements within the sector currently function, and whether there is the need for further legislation to oversee the relationship between producers and buys where necessary and facilitate a fairer and more transparent supply chain," said BEIC deputy chief executive Gary Ford.
The review will run until 22 December and will consider the views of egg producers, packers, processors, retailers and other stakeholders.
This builds upon the work already underway to improve fairness in the pork and dairy supply chains, following similar consultations, with a further review into the horticulture supply chain planned later this year.