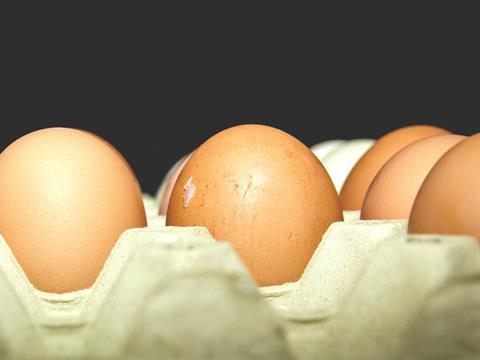 Egg sales rose by £36m to breach the £1bn mark for the first time in 2018, bolstered by the flexitarian trend and the impact of 2017's change in official advice allowing vulnerable groups to eat runny eggs.
Value and volume sales were both up 4%, equivalent to 240 million extra eggs sold, or approximately three more eggs consumed per person [Kantar Worldpanel 52 w/e 30 December 2018].
A desire to eat more healthily and cut down on meat consumption were key drivers for the increase, said British Lion Eggs. The trend had encouraged consumers to opt for high-protein alternatives to meat, such as eggs, more frequently, it added.
Meanwhile, it found the change in FSA advice had broadened the market for egg consumption, after recommendations that the elderly, expectant mothers and infants should avoid runny eggs due to the risk of contracting salmonella were withdrawn in October 2017.
"Despite broader consumer consumption trends changing every year, eggs remain very much at the centre of modern lifestyles and a shopping basket essential for the young and old," said British Egg Industry Council chairman Andrew Joret.
"For sales to grow by more than half a pack of eggs for every person in the UK within a year is fantastic news and I'd like to think we can secure the full pack by the end of this year."
Sales had remained strong into January, despite record numbers of signups for animal product exclusion diet Veganuary, according to Kantar Worldpanel [4 w/e 27 January 2019].
It came as British Lion unveiled the next star of its marketing campaign as Manchester City and England women's captain Steph Houghton. She is set to share egg recipes with her 200,000 social media followers, joining Tom Daley who was revealed as the #wonderegg campaign's first ambassador last month.