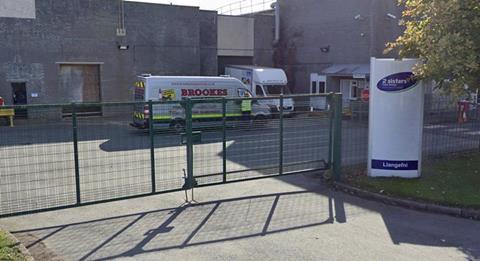 Industry bosses have denied food factories have become hotbeds for Covid-19, despite hundreds more cases and further outbreaks being reported in the past week.
This week UK chief medical officer Chris Whitty and chief scientific adviser Patrick Vallance warned meat packing factories, abattoirs and food processing plants would need to have "extremely serious" measures put in place to ensure they did not cause further incidents.
The Grocer understands Public Health England (PHE) is now drawing up new guidance after the experts claimed cold and damp conditions, factory noise causing workers to shout and potentially spread the illness, as well as difficulty enforcing social distancing in communal areas like canteens, meant the government would look to enforce "extremely serious measures" at factories.
Earlier this week Welsh First Minister Mark Drakeford said it was investigating the theory that the "cold and damp" conditions at meat plants may make them "predisposed" to coronavirus outbreaks, with three outbreaks reported in Wales since last Wednesday.
The warnings follow soaring numbers of staff being diagnosed with the illness, including at a 2 Sisters Food Group poultry processing plant in Llangefni, Anglesey, which was closed for at least two weeks on Thursday, and which has seen the number of those diagnosed increase to 200 from 51 last Wednesday.
Public Health Wales (PHW) also revealed a new incident had been uncovered at Kepak Food Group plant in Merthyr Tydfil, with 33 cases initially reported.
PHE has yet to clarify the number infected at a factory run by Kober Ltd near Cleckheaton, West Yorkshire, which is owned by Asda, although it reopened this week having been closed down last Friday – along with a Rowan Foods factory in Wrexham, where the number of confirmed cases has reached almost 100.
FDF CEO Ian Wright told The Grocer he believed it was wrong to suggest food factories were hotspots and that other factors were at work, including worker culture.
Addressing the incident in Anglesey, he said: "This is a factory where there were no outbreaks and no sign of any disease till three weeks ago. When someone tested positive before the bank holiday, they self-isolated.
"A week after there was another outbreak. So, it's happened very fast. These are workers who are substantially migrants, they are travelling on the same minibus, working cheek by jowl.
"The focus of all the investigations is not in the factory, where social distancing has been enforced – it's on the minibuses and the smoking huts, and the canteens, and other public areas.
"It's clear the lessons are those are the places where you need close marshalling of social distancing. It's not systemic. There are dozens of operators who haven't had problems."
Read more
Richard Griffiths, CEO of the British Poultry Council, also defended steps taking by factories to improve safety. "The British poultry meat industry is working incredibly hard to protect our food heroes who have gone above and beyond to keep this country running amidst the biggest crisis of our lifetime," she said.
"British poultry meat businesses are doing all they can to safeguard their employees and maintain high standards of production from farm to fork. The industry has acted responsibly and invested in the necessary infrastructure and practices to implement appropriate social distancing measures as per government guidelines.
"Some of the recent outbreaks of Covid-19 in meat plants clearly demonstrate that no amount of preparation and vigilance can guarantee complete protection against Covid-19.
"Also, it's important to understand that every business is limited to what it can control outside the workplace. Unfair portrayal of meat processing sites as virus epicentres is unacceptable and we look forward to working closely with the government to help eradicate these negative stereotypes and raise awareness about the steps taken to protect our people."
Asda has brought in new measures including temperature tests for staff.
"We have worked collaboratively with Kirklees Council and Public Health England since the site closed over a week ago and they support our decision to reopen yesterday," said an Asda spokesman.
"The site will reopen on a reduced capacity and only colleagues that have been tested and declared fit to return will be on site. Those colleagues who are self-isolating will continue to receive full pay until they return to work.
"Whilst Kirklees Council were satisfied with our existing safety procedures, we have introduced some additional measures as a precaution. These include separation of colleagues on different shifts and checking the temperature of colleagues before they enter the site."
However, union bosses are warning the series of Covid-19 cases shows working conditions in meat factories are unsafe.