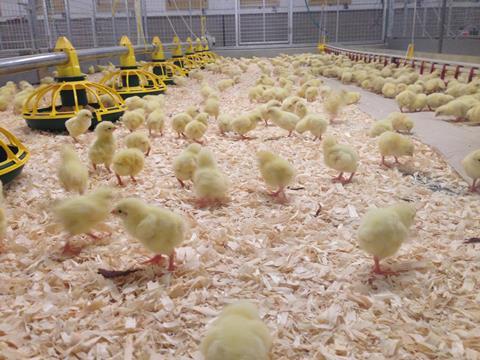 Moy Park has been slammed for its "reckless greed" by trade union Unite after it announced it would suspend production at its Ballymena plant this week, citing "challenging market conditions".
The poultry giant is proposing to cease processing live birds at the facility until next January, and will also temporarily cease hatching at its North Antrim hatchery until November. It stressed it would "continue to cut, further process and pack at Ballymena, including retail production of our BBQ products".
Moy Park said it would offer temporary transfers to other shifts and roles. However, the move was condemned by Unite, which claimed its members had been told up to 400 jobs were at risk from the line closure, while also questioning the need to make savings when Moy Park posted pre-tax profits of just under £60m in its latest accounts (up 67% on the previous year).
"Moy Park management must offer guarantees that no worker will be made redundant," Unite regional officer Sean McKeever urged.
The supplier has also faced criticism from the Ulster Farmers' Union, which described the line closure as "yet another blow" to Northern Ireland poultry producers, many of whom were already facing tough financial conditions.
"While they have said the decision is temporary, producers are very disappointed the company cannot stand by them during this period of weaker demand," the UFU said.
"In recent years, retailers have been reluctant to pass on inflationary rises and the cost of the living wage to consumers and there is continuous pressure for the supply chain to reduce its costs. Yet again we have seen this squeeze come on to the primary producer and there is a very real risk that some farmers will have to close their businesses."
Moy Park's announcement comes despite a 1.5% increase in supermarket poultry sales to just under £1.7bn last year [Grocer Top Products Survey 2018].
The supplier declined to give further detail on which market conditions it found "challenging". However, one poultry sector source suggested the move may have followed a loss of business, and on the back of a significant increase in labour costs, with Brexit uncertainty driving a shortage of labour across the UK's major processors.
"There are a lot of inflationary pressures in the sector," they said. "The cost of employing staff has risen by as much as 20% during the past year. This political uncertainty is not good for business. Cost of production has been rising for some time."