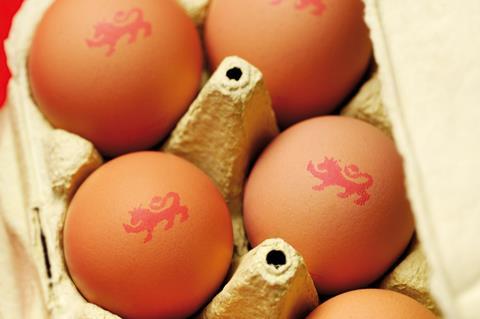 Consumers are being misled by retailers into thinking all egg ingredients in own-label products produced in Britain are domestically sourced, British Lion egg processors have claimed.
The processors said their research had found prepared food products such as quiches, egg sandwiches and salads were being made using "a significant number" of imported eggs.
However, unlike meat, milk and shell eggs, these products do not display country of origin information other than where the product was manufactured.
The British Egg Industry Council claimed this undermined the trust placed in the mults by consumers. It pointed to food safety issues associated with imported egg products in recent years, as well as the additional food miles added by such sourcing practices.
It has launched a petition calling for retailers to ditch imported eggs in their supply chains and to label foods made with eggs more clearly.
"British shoppers deserve to eat foods made with egg that meets the highest food safety standards," said said BEIC chairman Andrew Joret. "They also have the right to be told where the eggs in the food they buy come from, so they are free to make informed purchasing decisions.
"For retailers, it's a win-win: the Lion food safety standards offer unparalleled peace of mind, and they are making customers happy. The petition is a perfect opportunity for consumers to stand up to the major retailers and show that they are not willing to accept lower standards when it comes to the use of egg in prepared foods."
At the time of writing, the petition had more than 300 signatures.
Research by BEIC found there was "overwhelming support" for increased use of British egg ingredients and clearer labelling among British consumers.
A survey of more than 3,000 shoppers in September last year found 60% were worried about the quality and safety of eggs produced in other countries, with almost half saying they would change what or where they purchased their food if they discovered British eggs were not being used.
The news came as the British egg industry waited to see whether recent bird flu cases in Staffordshire and Cheshire would lead to the extension of a compulsory housing order that was due to lift at midnight tonight (31 March).