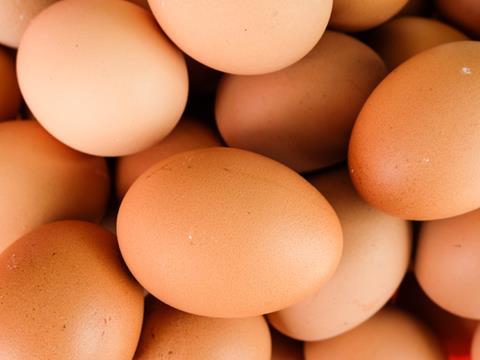 News that Iceland has become the latest supermarket to commit to phasing out caged hen eggs will be music to the ears of animal welfare campaigners and represents a major triumph for consumer power.
The retailer announced today it would ban the sale of eggs from enriched cages by 2025 after "extensive consultations" with its egg suppliers and in the face of a shift in consumer preferences in favour of eggs from non-caged hens.
It follows a similar pledge by Aldi to phase out the sale of caged hen eggs, and Tesco's decision to change its sourcing practices to cage-free earlier this month after an internal review and just a few weeks after meeting campaigning schoolgirl Lucy Gavaghan, whose petition to end the sale of caged hen eggs attracted more than 300,000 signatures of support.
In fact, so emboldened was Sheffield teenager Gavaghan after Tesco's commitment that she launched a fresh petition last week urging Morrisons and Asda to make a similar commitment, and at the time of writing, some 176,000 people had pledged their support.
Success stories like Gavaghan's show just how big an impact consumer action can have – and how quickly, in this age of social media, ad hoc grassroots campaigns can gain momentum.
It's not just in eggs: today we report that Tesco has delisted a raft of John West tuna products following a high-profile consumer campaign from Greenpeace, while public interest in the plight of dairy farmers has prompted the launch of 'social purpose' products like Morrisons Milk for Farmers and the new Arla Farmers Milk brand.
For suppliers, the mults' willingness to respond to changes in consumer sentiment is a double-edged sword. Premium products that pass on money to producers will clearly be welcomed by many, but the UK's egg producers who only recently invested a hefty £400m to convert battery cages to the new 'enriched' cages that are now in use will wonder why retailers have not done more to defend these improved cages.
Introduced in 2012, the new cages were hailed as a significant improvement to the old battery system at the time. That they should be found to be out of step with consumer opinion just four years later will be extremely alarming to producers. Already, many have spoken of being rather miffed that after shelling out (sorry!) on new caging systems, they will now have to invest yet more cash to convert their production systems once more. The lead times for the changes set by the retailers are relatively generous, but that will be little solace to suppliers who are already feeling under pressure from squeezed margins.
Producers are also upset with some welfare campaigners, which they say seemed to be supportive of a move to enriched systems back in 2012 but have now moved the goalposts towards claiming no caged system is acceptable. Campaigners for their part, including Compassion in World Farming, say they were always clear they wanted an end to all caged systems, enriched or otherwise.
Whether other retailers will also move to using only cage-free eggs will now be watched with great interest – and nervous anticipation – by the egg sector. The resurgence in egg consumption has been one of UK grocery's biggest success stories in recent years. Many will worry the fortunes this turnaround has brought could now be derailed by a new round of heavy investment in production systems.