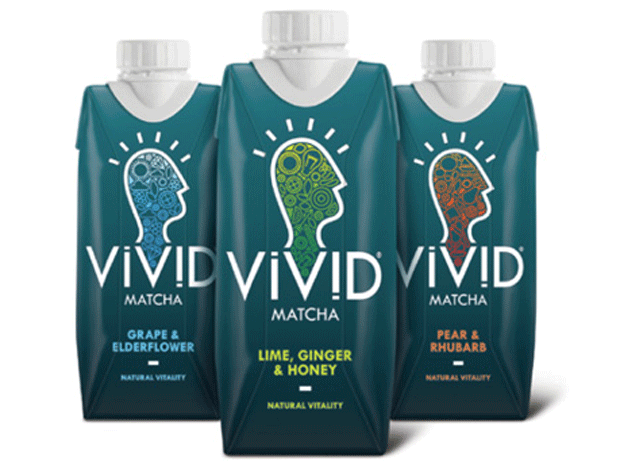 Matcha, the ground tea leaf powder traditionally used in the Japanese tea ceremony, is set to burst on to the chilled drinks market with the launch of a new brand.

The nutrient-dense antioxidant-rich tea - which contains natural caffeine and is being heralded as a superfood - is the core ingredient in the Vivid range developed by 25-year-old entrepreneur James Shillcock.

Traditionally the preserve of high-end and artisan retailers, matcha powder retails at about £25 for 30g, but Shillcock is launching a ready-to-drink version, which also contains fruit juices, at £1.85 for a 330ml carton.

Available in three flavours - lime, ginger & honey pear & rhubarb and grape & elderflower - Vivid was targeting consumers who wanted to tap into the health and energy benefits of matcha on the go, said Shillcock.

It rolls out this week to retailers including Whole Foods Market, Planet Organic and As Nature Intended, and Shillcock is also in discussions with buyers at the supermarkets.

"Matcha is the next green tea," he claimed. "As the category grows, people will switch - if for nothing else, because it's so convenient."

The Vivid brand, created by design agency BrandOpus, is designed to communicate the benefits of an invigorated and focused mind, which Vivid claimed matcha delivers.

Matcha was growing in popularity as an ingredient and flavour in food and drink products, said Mintel food science analyst Laura Jones.