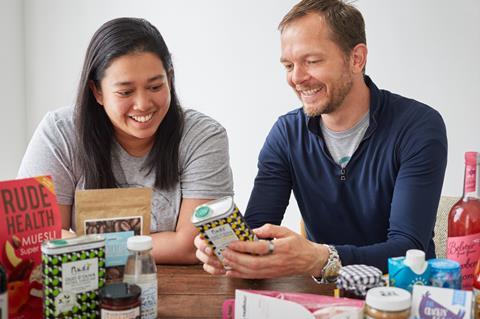 This year's Bread & Jam Festival is to include a 'speed dating' event that will allow food and drink entrepreneurs to pitch ideas to investors, with the possibility of securing hundreds of thousands of pounds.
Now in its fourth year, Bread & Jam will take place on 3-4 October at the Institute of Directors in London.
Ticket holders will be able to apply in advance to pitch their burgeoning business to an eight-strong panel comprising seed investors, angel investors, venture capitalists and members of investor clubs.
The panel will choose a number of brands, which will be invited to a round-robin of 10-minute face-to-face meetings in the festival's 'Pitching Zone' with people from the likes of Yeo Valley, Pembroke VCT and Bran Investments.
Delegates would need to prepare "their best elevator pitch, business plan summary and company valuation for the chance to impress as many investors as they can" said Bread & Jam's organisers. "There's no limit to the amount each individual investor can offer, and it's not unusual for figures to be anywhere between £100k and £150k."
The festival, which is aimed at accelerating growth of food and drink SMEs, will also feature a Dragons' Den-style pitching event. The winner will walk away with a meeting with Sainsbury's, a £10k 'branding makeover', free office space, a year's sales support and a free stand at the annual Speciality & Fine Food Fair.
SMEs looking for shelf space can sign up to 'Meet the Buyer' to present their products to buyers from Ocado, Sainsbury's, Selfridges, Whole Foods Market, Planet Organic, Fenwick and other retailers.
Keynote speakers over the two days will include Heather Mills, founder of VBites; Clipper Teas founder Michael Brehme; Chris Dee, Harrod's food & home director and ex-CEO of Booths; and Angus Thirlwell, founder of Hotel Chocolat.
Panel discussions will cover on-trend topics such as CBD and plant-based foods, managing your mental health, and building sustainability into every aspect of a brand.
Bread & Jam co-founder Jason Gibb said: "16,000 new food and drink businesses start up in the UK every year, so we use the Bread & Jam Festival as a platform to provide multiple opportunities to meet the growing needs of these businesses, no matter what stage or size."