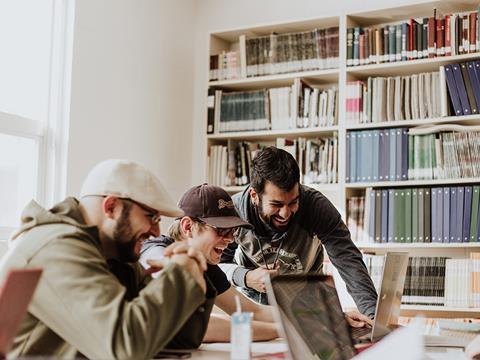 Unless you're extremely buff, ripped or even swole, you may not be aware of the UK launch of Kellogg's RXBar.
The US high-protein snacking sensation landed on this side of the Atlantic in January as a D2C offer. It has since quietly seeded itself through high-end gyms and fitness studios such as CrossFit and Barry's Bootcamp – rather than making use of its owner's weight to muscle straight into the mults.
The discreet rollout of four variants of bar is, on one hand, worthy of a raised eyebrow. One might have expected Kellogg's to make a big song and dance about RXBar's UK debut. After all, the cereal giant paid $600m (£465m) for the clean-eating brand in October 2017. It has since reached sales of $250m (£194m) in its homeland, where it began in 2013 in Chicago with a promise of minimum ingredients and 'No BS'.
On the other hand, the low-intensity approach makes sense. A small RXBar team has set up in west London, rather than at Kellogg's Manchester HQ, to act like a startup – because "we essentially are a startup in the UK, with little brand awareness" says MD Richard Peake. "We need to write our own story from scratch in an authentic way."
He adds that Kellogg's has been "highly supportive" of the arrangement. That's no surprise. It's not unusual for big suppliers to play it low-and-slow.
Opinion: Why the rise of functional brands is a trend fmcg marketers must watch closely
Overseas smash hits such as Oatly and Tony's Chocolonely have snuck into the UK as if they were brand new, while the likes of Britvic and Mars have rolled out brands (Aqua Libra and Goodness Knows respectively) without slapping their name all over them.
Only this week, crisps giant Tayto Group bought Huddersfield free-from startup Bite UK with a promise it would continue to run as a separate business.
Why such behaviour? Well, it taps shoppers' growing predilection for choosing brands that are independent, artisanal and/or trendy – "like picking up Dalston's instead of Coca-Cola" says Young Foodies co-founder Theadora Alexander, who argues that even Halo Top took the startup approach when it arrived in the UK in early 2018.
Acting like a nascent business, or simply acquiring one, allows "blue chip companies" to create a greater impression that they're agile and keeping pace with innovation, she adds. "It's an interesting one. I've seen it work, and I've seen it not work."
Indeed. For every Halo Top (£13.1m value sales in its first eight months), there's a Goodness Knows (axed in December after just 18 months). RXBar, then, might be advised to exercise a little caution.