Brexit is proving a costly and damaging exercise for many small businesses, but the entrepreneurial spirit prevails
From Innocent and Ella's Kitchen to Sipsmith, BrewDog and Vita Coco, startups and challenger brands have brought vibrancy, innovation - and growth - to the market.

But with yet another delay, how is the endless uncertainty affecting small, fast-growth businesses?

Entrepreneurs are by nature optimistic. And even if some are not as bullish as others about the opportunities Brexit may provide, most of the ones we've spoken to are putting a brave face on the situation.

But dig a little deeper and it's clear Brexit is having a negative impact on even dynamic and resourceful businesses. Theodora Alexander, founder of Young Foodies, believes Brexit is hitting "every angle" for her 500-strong community of startups and challenger brands.
"Supermarkets are cutting off smaller limbs to save their torsos"
Indeed, with Tesco postponing promotions of secondary and challenger brands to focus on availability of key value items, she believes supermarkets are "cutting off their smaller limbs to save their own torsos. Those investment judgement calls by the big players we have seen over the last five or six years to give SMEs a go, that's just not happening in the same way."

Another area where smaller brands are losing out is in terms of stockpiling. Julia Kessler, co-founder and head of sales & operations at Nix & Kix, has added an extra month of stock and "as a result, has more capital locked up for longer".
But while many SMEs are under pressure from supermarkets to stockpile, that's not always possible as cashflow is limited. And Alexander also notes that "small brands are being muscled out by bigger suppliers who can afford the rising cost of storage space - if there is any left."

Then there's the impact of uncertainty over tariffs. Rafael Rozenson, founder of protein drink Vieve, who started trading a year ago, reports that "three major distributors, in the Netherlands, Sweden, and Iceland" have postponed or cancelled their orders due to Brexit, he says. "I've taken almost £100,000 out of our forecast for 2019, which is devastating for a small business like ours."
Helenor Rogers, co-founder of prebiotic-packed snack company Troo Foods, agrees that European customers are "waiting before committing to any new UK suppliers."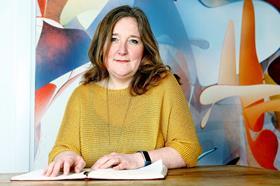 But the concern on her side is as much legal as financial. "We are wary of developing anything that requires specific European packaging as the rules could very quickly change. So our focus has moved away from European exports. Instead, we are driving an omnichannel business in the UK and looking at other countries [outside the EU]," she adds.

Setting up an EU address to circumvent any future no-deal labelling and packaging directives is one option, as is moving production to Europe.

Vegan food producer Skinni Snax was formed in 2017 "so we have always worked in the shadow of Brexit," says business development director Michelle Rossini Dela Cruz. "We decided to look outside the EU and the UK, basing production in Turkey, where there is the same technology but substantially lower costs. So we are not stockpiling but we are deploying financial products through a financial service exchange."

But such options can come at a substantial cost, for which the likes of Rozenson do not have available funds.
Cautious investors
Entrepreneur and investor Giles Brook says fund-based and international investors are being more cautious too. "They are now spending more time on due diligence to ascertain if companies have a significant closure plan for specific Brexit scenarios," he notes.

Angel investor John Stapleton agrees, though he has "not seen much slowing down" in investment funds and other growth accelerators. "Investors are still trying to find homes for their money and are still attracted to tax breaks from investment schemes," he says.

The shortage of labour is also affecting SMEs as so-called 'Brexodus' workers from the EU pack up and head home.

Dash Water co-founder Adam Wright says: "Brexit has had a big impact on our supply chain, with a shortage of seasonal European fruit pickers leading to an abundance of fruit & veg going to waste."

It's not just blue collar workers, either. At The White Rabbit Pizza Co, co-founder Nick Croft-Simon fears losing "a wonderful array of nationalities in our tiny team, including my Italian business partner, Matteo Ferrari.

Yet despite the worry about disruptions to their supply chains, as well as extra cashflow and investment demands, many believe opportunity rather than failure awaits them if and when the UK exits the EU.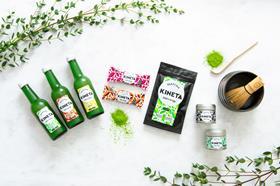 "Yes, there are many areas impacting the challenger brands because of Brexit, especially in logistics and manufacturing," says Alexander. "But we're seeing founders step up and seek new opportunities amid the mania. The myriad Brexit unknowns have as many potential upsides as potential pitfalls," she claims.

Entrepreneurs are using Brexit to see how they can adapt and improve their business, she adds. Identifying savings to offset cost increases, using more British suppliers and seeking smart new ways of trading internationally are actions already underway.

Leane Bramhall, founder of Kineta Drinks, believes small food and drink businesses are well-placed to take advantage of new openings. "During dynamic and changing times there are always opportunities. As a small business we can pivot quickly and take advantage of them," she says.

Some are positively bullish. "I am not at all distressed by Brexit," says Sean Ramsden, CEO of export business Ramsden International. "A no-deal will bring a lot of challenge to the import world. However, I'm positive this will fall in our favour [on the export side], especially given our business has already had to manage ­complexity well to succeed.

"Medium-to-long-term, British exporters will look at trading further afield than they traditionally have done," which is no bad thing, with markets such as Latin America and China growing faster than EU ones, he argues.
Resolve
And there's a strong sense of resolve among many. "From a business perspective it's just another challenge to overcome - that is the mindset and the constant reality of building a startup," says Troo's Rogers.

Stapleton adds: "The uncertainty is precisely the environment in which we thrive. Being prepared - whether for Brexit or for the next market change - presents an opportunity to develop a competitive advantage over your competitor who doesn't."

In fact, far from Brexit heralding the end of the golden era of entrepreneurship in food and drink, it's in its "heyday", argues Alexander. "Brexit is an opportunity to consolidate the success of small startups and entrepreneurs," she says.

That will seem optimistic to many. But perhaps, amid the chaos of Brexit, it will be the most agile, rather than those with the biggest budgets, who prevail.
Beyond Brexit: how to be agile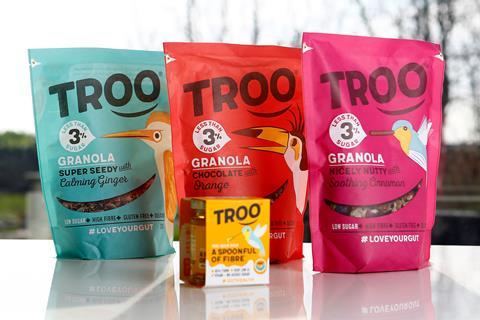 1. Currency
Business leaders should look to embrace the devaluation of the pound and see it as a commercial opportunity. A weaker pound has, across the board, already facilitated demand overseas and increased supplier margins.
"There is an appetite for Brand Britain abroad, so 'heritage-focused' marketing and branding makes for great commercial opportunity," adds Stapleton.
2. Innovation
On the flipside, devaluation has increased the price of imports, which makes the purchasing of British-grown or originated goods more appealing to UK customers. Growing fmcg brands may look to "product substitution" - developing homegrown versions of imported products sold to UK consumers.
3. Staff & skills
Many food and drink businesses employ significant numbers of EU-origin staff and unless they have already become UK citizens, they need reassurance and support regarding their future presence and status in the UK. An audit process or 'action kit' can provide staff with the advice and direction they need to understand the various options available and help with following procedures to secure their future.
4. Tariffs & customs
It's important to anticipate the introduction of new or increased trade tariffs. Business needs to lobby government in a coherent way through relevant trade organisations for greater clarity on trade and customs rules and regulations. Business and government must work together to ensure they avoid disadvantage and disruption wherever possible.
5. Location
For those wishing to grow trade within the EU, it might be worth considering developing an EU manufacturing base. This can avoid UK tariffs for buying and importing ingredients and similarly avoid EU tariffs for exporting and selling finished goods.