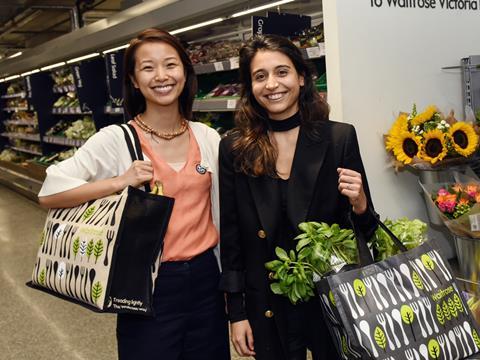 Ten weeks of long days, late nights and Dragons' Den-style pitches to supermarket execs reached their climax last week, as the final stages of JLAB 2017 played out in the lofty rooms of London's Barbican Centre.

For the finalists of the John Lewis accelerator programme, the only thing standing between them and a full partnership with the business was one last presentation.

It marked the fourth year of the annual event, which offers five tech startups the opportunity to access John Lewis head office facilities, mentors and funds for two months as they test out their ideas in the hustle and bustle of a £10bn company, with the opportunity for long-term partnership. And for the first time Waitrose joined the scheme, offering space and mentors at its Bracknell HQ.
"Frankly, with the pace of innovation in the grocery sector we want to find any way we can to supplement our own innovation," says Waitrose head of commercial operations Christian Haas. "We want to get an early glimpse of any emerging tech on the platform and form long-term mutually beneficial relationships with some of the world's most exciting young tech companies."

So what promising tech start-ups has Waitrose discovered?
Mucho
One finalist was Mucho, an app that delivers personalised recipe recommendations. By asking users questions on their foodie tastes and preferences, the app generates personalised recipe ideas and puts together a corresponding shopping list of ingredients.

In its initial form, the app could easily be used to build up a shopping basket in any supermarket. But the startup's team of eight has now "worked on hooking up Mucho to Waitrose," says co-founder Juliana Zarate. Essentially, Mucho "takes care of the recommendation and personalisation" and Waitrose deals with the logistics side - offering the option of home delivery within the app.
"At the beginning we were like, it's 10 weeks, are we really going to be able to integrate something and get it up and running? But we have. That says a lot about the commitment Waitrose has to the programme."
Exaactly
Fellow finalist Exaactly, an online platform that saves delivery preferences in one place, has also benefited from hands-on experience.

Aiming to be for deliveries "what PayPal is for payment", the service saves detailed instructions for retailers or logistics providers of how to find addresses, using photographs of street views and even individual front doors. There is also handy information on safe spaces, stairs and lifts, all filled in once by a user then shared across any retailer or business that joins the scheme.

"The hope is it will cut out the 12% of deliveries that currently fail on the first attempt," says co-founder Bea Warner.

As part of her 10 weeks with Waitrose, Warner even found herself out and about with its delivery drivers in Basingstoke to perfect her business proposition. "We've tested multiple times in their UX lab, which is thousands of pounds per session, had huge support from all the companies, and got to see how a large organisation works," she says.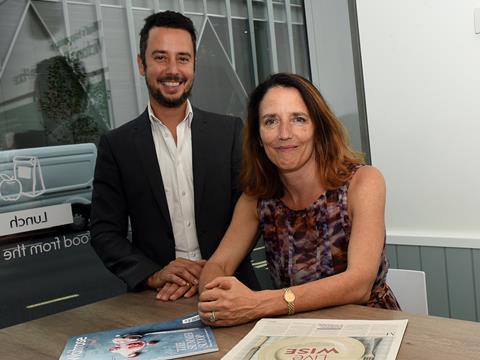 WeFiFo
This eccentrically named start-up joins up local dinner party hosts with paying customers. For Waitrose's Haas, the attraction to this site was not only commercial, but also because it "aligned with company values". "One of the reasons I was a personal fan of the proposition was that its founder sees a real social role for the business in terms of helping the number of people that eat alone, and that resonates." Having already got the platform up and running, WeFiFo founder (and serial entrepreneur) Seni Glaister envisages embedding it with Waitrose's own supper club proposition, using the credibility of the brand to promote new community events.

Along with personal shopper platform Journifi and retail customer tracker BB1, the start-ups must now wait to find out which one (or more) could be teaming up with the grocer on a more permanent basis. Watch this space - it may not be long before one of these names pops up at your local Waitrose.