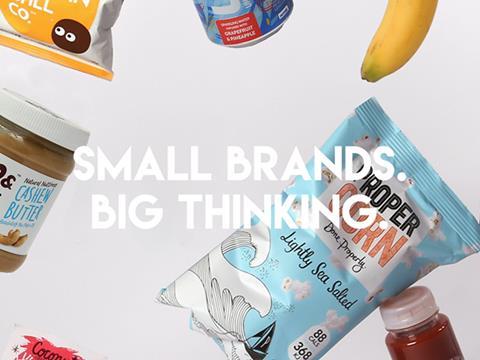 A new online community for up-and-coming grocery brands aims to use the power of the crowd to help food startups tackle their day-to-day challenges.
Young Foodies operates as a members-only portal, connecting early-stage fmcg brands with experts and resources on technical and business issues – and, crucially, with each other.
Founder Theadora Alexander, a former operations and strategy director at Propercorn, said there was a real need for food entrepreneurs to be able to access a community of like-minded individuals, where they could share insight and experience to help each other prosper in a tough retail environment.
"I really believe Young Foodies will totally change the way individuals at early-stage food and drinks brands tackle their day-to-day challenges," she said.
Aside from enabling brands to exchange information on key business and grocery topics, Young Foodies' longer-term ambition is to negotiate benefits and discounts on behalf of its members. It is also holding workshops on key business topics, including a session this week on negotiation skills specifically for factory negotiations.
The site soft-launched last Thursday (18 May) and currently has 30 members, including Propercorn, Pip &Nut, Savse, Pack'd, Protein Ball Co, Mallow & Marsh, Coconut Collaborative, Up&Go, Nutribrex and Ugly Drinks. It will open to new applicants from the end of June.
Membership costs from £360 a year and is open to fmcg brands that have launched in the past 10 years and have demonstrated traction. The site is targeting people in technical operations and founder roles in particular.
Young Foodies is aiming for a "curated" community experience and individuals therefore have to pass a number of "soft" criteria before being allowed access to the portal. Alexander said these included whether their brand was "exciting and innovative"; whether they would "contribute as much as they take from the community"; whether they "truly believe in our ethos"; and "would we enjoy sitting next to this individual on a park bench?"