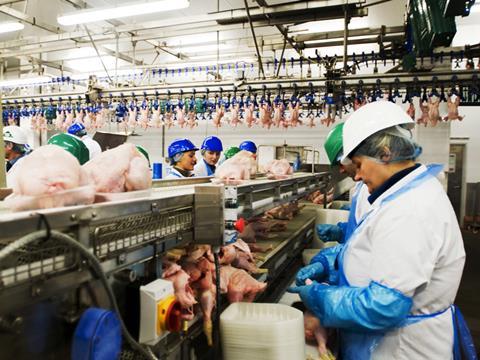 Poultry giant 2 Sisters Food Group has joined the fight against plastic waste with a commitment to make 90% of plastic in its packaging recyclable by 2020.

The supplier's plastics strategy, announced today (10 April) and in the works since last year, will also see 2 Sisters install recycling points at all 36 of its sites and work with retailers and suppliers to develop closed loop systems to increase the amount packaging recycled at manufacturing level.

The commitment to reducing plastic spans both 2 Sisters' own label and branded business. The move would almost double the amount of recyclable packaging used in its supply chain, which currently stands at 47%.
The announcement comes on the same day food and drink titan Nestlé announced its ambition to eliminate non-recyclable plastic from its supply chain by 2025. It follows a similar commitment by pork giant Cranswick in January to cut out all avoidable plastic waste by 2025, and Iceland's pledge to eliminate the use of plastic in all own-label goods by 2023.
"Plastic packaging has played a critical role in reducing food waste and extending shelf life of products, but the environmental impact of this material must be addressed by the whole food system," said president of 2 Sisters' parent company Boparan Holdings Ranjit Singh.

"We need a culture change to make the biggest difference - both in the way we use plastics for our products and how we use plastics in our everyday lives. So we're totally committed to putting in place some stretching targets I know my teams in the business are eager to achieve in the next 20 months."

2 Sisters, which owns brands including Fox's and Holland's, said its 23,000 staff would be given access to reusable or recyclable cups or mugs. The company has started replacing plastic water coolers and disposable cups with mains water machines and glasses, aiming to complete the roll out by the end of 2018.

The company also pledged to publicly report on its plastics strategy progress in a year's time.

Singh added: "We have collaborated with our suppliers, partners and customers on reducing and improving recyclability of plastic packaging for several years, and now we will do so again to achieve a real step-change by 2020. This is a complex issue that requires the involvement, collaboration and innovation of all parties involved in the production, distribution, retail and consumption of food, and we want to act as the lead partner in this."