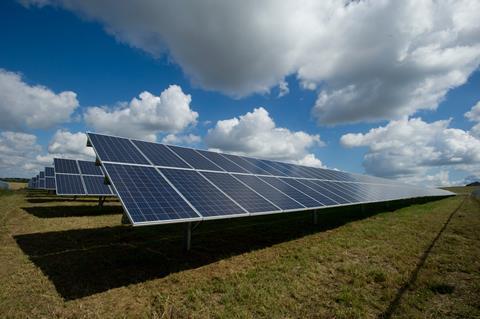 Sustainability has moved through a number of different phases over the years, with the spotlight most recently aimed at single-use plastics and waste.
As generators of both, grocers have faced this challenge head on – from removing plastic bags to selling imperfect fruit & vegetables.
This was partly driven by law, partly by grassroots consumer movements and the subsequent taboos, and partly by the amplification of company values around corporate social responsibility.
But according to our latest research among the UK's largest grocers, we could be entering a new phase of sustainability – shifting the focus on to clean energy.
That's not to say the battle against single-use plastics and waste is over – far from it. Indeed, 60% of grocers are already removing single-use plastics from their shelves and using more recyclable materials, with new, inspirational ideas being announced all the time. Thirty per cent, meanwhile, plan to do this.
However, in the coming years we are going to see more grocers focusing on energy efficiency, clean energy generation and the switch to electric vehicles.
Seventy per cent are already improving the energy efficiency of their stores, while 20% plan to do so. Energy efficiency is a major concern in grocery and costs the business and the environment dearly. While many building improvements have already been made, this will need to be front of mind as grocers reconfigure their stores and warehousing.
Fifty per cent of grocers are already generating renewable energy, for example from solar panels or wind turbines, while 30% are planning to and 20% have no such plans. The UK is committed to achieving 'net zero' carbon emissions by 2050 and energy-intensive industries including retail will need to do more to reduce their reliance on fossil fuels.
Meanwhile, 40% of grocers say they are already providing charging points for electric vehicles, with just as many (30%) saying it's in the pipeline as not. There is currently a shortfall in charging points in the UK and retailers are well-placed to capitalise on the time we spend waiting to recharge.
Slightly fewer (30%) have switched some of their fleet to electric vehicles, but as many as 60% plan to do this, making it one of the biggest growth areas.
The next wave of sustainability will be driven by a symphony of market pressures and incentives. Consumer demand is intensifying, driven by high-profile stories like the Extinction Rebellion protests. And the Queen's Speech recently suggested the UK's environmental targets would be enshrined in law.
But the incentives are also significant. Clean energy can really start to move the dial for corporate social responsibility, and the revenue and cost benefits make it a win-win for retailers and consumers.