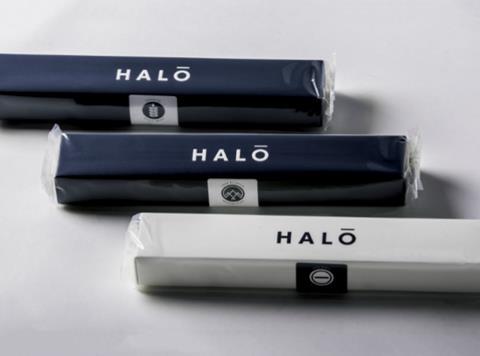 Halo has invested £1.5m in a design revamp, which sees its packs' outer flow-wrap become eco-friendly in line with rest of the compostable coffee pod brand's packaging.
The wrap is a home-compostable biopolymer laminate, rather than a bioplastic. Most bioplastics had to be industrially composted or were rejected from the composting stream "as they look like plastic" said Halo. The brand's new eco-friendly wrap "hasn't been seen on the market before" it added.
It has also added three variants to its lineup of home-compostable, biodegradable capsules made from sugar cane and pulp paper. Pacamara is a single-origin coffee "from a legendary Colombian plantation", while Daterra Moonlight is from Brazilian supplier Daterra – "possibly the most unique and dynamic coffee plantation in the world" according to Halo.
The two new pods are joined by Minus, Halo's first decaf, promising "a strong body and tropical fruit finish". All have an rsp of £10 for 10 capsules.