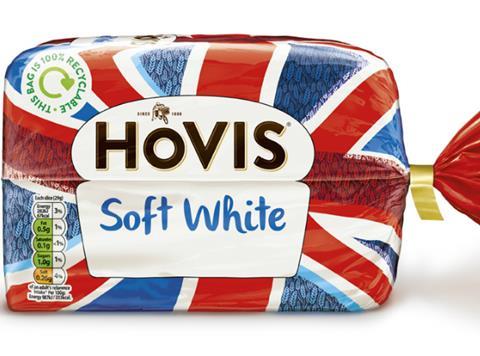 Hovis is to overhaul its packaging in a major push to encourage more Brits to recycle their plastic bread bags.
From next month, the brand will include clearer recycling messaging and instructions on its bags. They are already fully recyclable, and Hovis said it wanted to "increase consumers' awareness of this and boost the number of bags that are disposed of correctly".
New labelling will include communication on back of pack to encourage shoppers to dispose of their bread bags at plastic bag collection points – available at most major retailers' stores. A large recycling logo will feature the strapline 'This bag is 100% recyclable'.
To encourage less food waste, the labels will also clearly state that the bread is suitable for freezing.
The initiative comes after Hovis research found 31% of people found recycling difficult because they were unsure of what they can recycle. The baker was "really excited to reveal our new labelling on pack, which demonstrates our commitment to the sustainability agenda and protecting the environment" said senior brand manager Ceri Packard. The aim was "to encourage and educate consumers to dispose of their bread bags correctly".
It is just the latest step in Hovis' commitment to reducing its impact on the environment. The 132-year-old brand was a signatory of the Climate Change Levy in 2017. It also signed Wrap's Courtauld Commitment 2025 plan to make food and drink production and consumption more sustainable, and is working with Zero Waste Scotland to develop a project on waste-mapping for the Hovis Glasgow bakery. In the spring, the business introduced all-electric delivery vans.