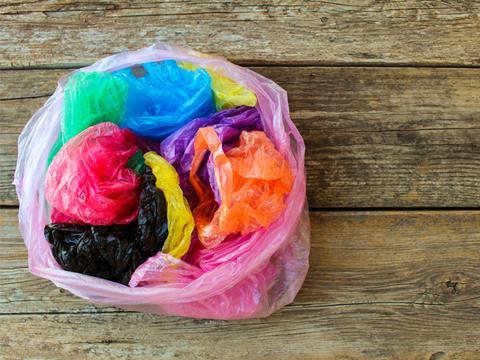 Prime minister Theresa May is set to announce plans to double the plastic bag tax to 10p this week as well as extend the charge to all retailers.

The PM is reported to be poised to make the move despite opposition from the Treasury, which is said to have concerns about the government looking to be "profiteering" from the tax, according to the The Daily Telegraph.

The extension of the tax, which first came into effect in October 2015 in England, will end the existing exemption to those stores with less than 250 employees and comes as part of the government's 25-year plan to remove all "avoidable" public waste by 2042.
The latest move comes after figures in July showed plastic bag sales in England's biggest seven supermarkets had dropped by nearly 90% since the government introduced its 5p charge three years ago.

The statistics, covering Asda, Marks & Spencer, Morrisons, Sainsbury's, Co-op, Tesco and Waitrose, also showed the supermarkets bought nearly a quarter fewer plastic bags last year compared to 2016/17 - a decrease of almost 300 million.

However, May's intervention lags well behind the big supermarkets, who have all already ditched 5p bags.

In February, Morrisons become the final one to dispense with 5p bags, in a move which came in from March.

It followed the same pledge from Asda also in March.

Tesco scrapped 5p bags last year, whilst Sainsbury's stopped selling single-use plastic bags when the tax first came in.