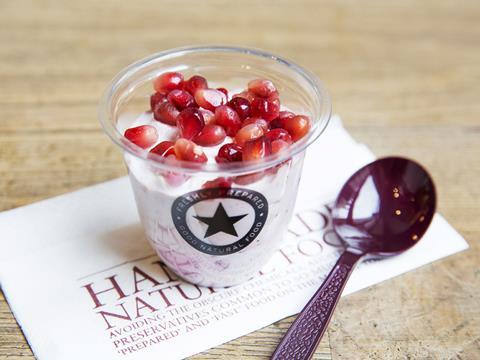 Pret is switching to compostable cutlery after trials of wooden knives and forks "fell a little flat" with customers, according to a spokeswoman.

Customers took to Twitter to slam the impracticality of the small wooden utensils.

"First we trialled wooden cutlery, and you told us it just wasn't up to scratch," said the spokeswoman. "The good news is we will introduce compostable cutlery to all our UK shops next year."

She added: "We're now testing keeping [plastic] cutlery behind tills in a handful of our shops to see if this makes a difference and we will change all of our cutlery, in all of our UK shops, to compostable cutlery next year."

Pret has made a flurry of announcements on plastic in recent months in a bid to boost its green credentials. In January, it pledged to ditch plastic straws by the end of the year and launched a paper straw trial. In February, Pret launched a trial deposit return scheme for plastic bottles in selected stores in Brighton. Then in April, it partnered with startup Chilly's to create a reusable bottle to help customers cut back on plastic waste.

The coffee chain also pledged earlier this year to eradicate all unnecessary single use plastic by 2025.

Most recently, Pret launched a reusable cup made from bamboo fibre in June.