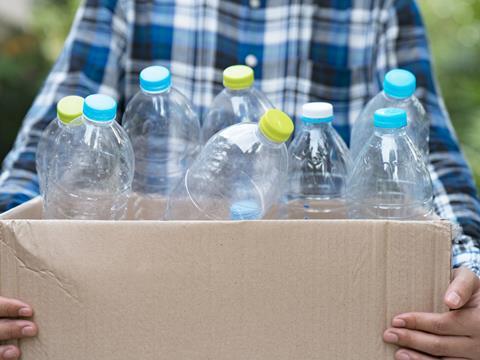 Public enthusiasm for the war on plastic does not extend to paying more for products, according to a new survey exclusively revealed by The Grocer.

A poll by Ipsos MORI, on behalf of Business in the Community (BITC), shows only a third of consumers (34%) would support price hikes where the money was reinvested into reducing waste and increasing the use of more environmentally-friendly and/or recyclable packaging.

By contrast 82% of consumers said they would support a reward based system in the form of either money back for returning used packaging or loyalty points from supermarkets or convenience stores.

The survey also showed strong support for designated areas in shops to return plastic, with 80% in favour.

The survey, of nearly 2,300 adults, comes with chancellor Philip Hammond having set out plans in the budget to launch a system of taxes for single-use plastic packaging and Defra secretary Michael Gove planning a bottle deposit return system (DRS).

Meanwhile NGOs this week ramped up demands for wider fiscal measures, with the WWF calling for a consumer levy on all virgin plastic products

Yet Ipsos MORI found 39% of respondents disagreed with the idea of items containing plastic costing more, even if the money was ring-fenced into sustainable investment.

Younger shoppers were more inclined to accept price hikes, with 45% of 16 to 24-year-olds in favour, whilst the highest socioeconomic groups were also more enthusiastic than more hard-pressed Brits, with 40% in support.
Money back incentives to encourage the return of used packaging for food and drink had the strongest support (82%) closely followed by dedicated places to return used packaging (80%) and store loyalty points (79%).

"We have recently seen in a previous Ipsos survey that four in 10 people believe it is a joint responsibility between manufacturers, retailers, government and consumers to reduce the amount of unnecessary packaging," said Pippa Bailey, the pollster's senior director.

"However, the challenge is that when something becomes everyone's problem, it becomes no one's problem. This research, in collaboration with BITC, clearly demonstrates that to engage the public the solutions will need to be frictionless and reward-based in nature."

The signs of strong public opposition to higher prices in the war on plastic comes with the government poised to launch a consultation on its plans for a DRS as part of its waste and resources strategy.

Meanwhile the Treasury is to consult on plans for a new tax on produced or imported plastic packaging, which will apply to all plastic packaging that doesn't include at least 30% recycled content.

The FDF has warned the proposal risks heaping fiscal pressure on businesses on top of uncertainty over Brexit and soaring materials costs, with sources warning prices may be passed on to consumers.