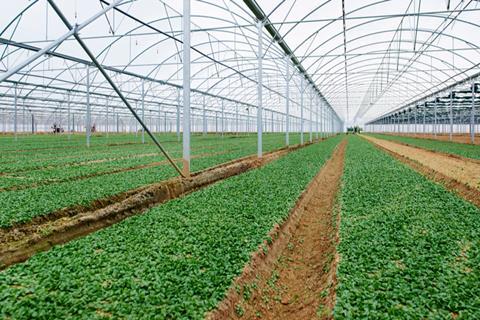 A landmark report has urged food and drink companies to step up collective action to tackle the growing threat to water supplies in the UK.

The warning by Wrap, exclusively shared with The Grocer, reveals that unless further collaboration takes place, at least six major areas of the country will face a crisis on quality and availability of water, which could threaten large areas of production and the environment.

The first set of results from the Courtauld 2025 Water Ambition show more than 95% of about 50 companies signed up to the deal, which was launched in March last year, have achieved one of its targets - monitoring their own water use. Of those, 50% have reported improvements in efficiency.

However, two-thirds of the signatories have so far failed the second part of the commitment: to take collective action. The report said this was the 'critical' challenge if companies were to stave off the water crisis both at home and in key global problem areas.

Courtauld 2025 aims to have 100% of participating businesses taking collective action by 2025.

Wrap has been co-ordinating the strategy with The Rivers Trust and has identified six areas in the UK all suffering from water stress because of quality and availability problems.

Areas at risk include a large chunk of East Anglia responsible for production for a third of the UK's vegetables and two thirds of its sugar beet, where 85% of water bodies are failing water quality standards.

Another blackspot, Medway, in Kent, is home to 25% of England's glasshouses and 40% of small and top fruit production. Yet 94% of growers are reliant on irrigation and 50% do not think they will have enough water in the future.

Meanwhile, polytunnel systems have been accused of creating runoff that affects water quality and can cause localised flooding.

Other danger areas include Cam & Ely, Tamar (south west), Eden (Cumbria), and Wye & Usk (south west/Wales), with Wrap having also identified problems in South Africa, Spain and Kenya.

"Collective action is the hardest challenge," said Wrap. "Setting up projects can be time-consuming and establishing an equitable basis for funding and participation is challenging. But this is the critical need, because water is a shared resource, and solving problems in isolation won't work."

The report reveals some companies have already begun to take collective action, including the likes of Asda, Coca-Cola, Co-op, Cranswick, Kepak, M&S, Nestlé, Premier Foods, Sainsbury's, Saputo Dairy UK, Tesco, Tulip and Worldwide Fruit.

It said they had been working with support from a wider group of businesses and delivery bodies to tackle the crisis.

However, David Moon, head of business collaboration at Wrap, said it was vital other companies helped to improve supply chain activity to tackle water availability, quality, flooding and soil protection, as well as changes in government legislation.

"Companies are making progress but there is more to be done," said Moon. "We need collective action. We all have a collective interest in tackling water availability and water quality, which is why we hope those two-thirds of companies yet to take collective action will do so."

Wrap's report warned that as well as environmental risks, companies failing to take action face a growing threat of reputational damage.