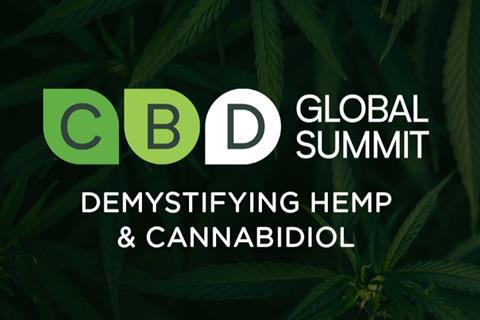 The Grocer is to co-host a two-day conference aimed at demystifying cannabis and hemp in fmcg.
CBD Global Summit will take place at London's Park Plaza Victoria on 16-17 March 2020. Held in conjunction with our sister titles FoodNavigator, NutraIngredients and CosmeticsDesign, it comes amid fast-growing consumer demand for CBD products in the food, drink, beauty and wellness aisles.
Expert speakers and panellists will join us from a multitude of disciplines – including food and drink, health and beauty, retail, pharma, medical science and biotech.
Key themes will be:
Consumers and markets: what consumers want from CBD, and how suppliers can meet those needs.
Retailers and brands: the approach taken by leading retailers to CBD ranging, and how innovative brands across a variety of sectors are driving growth.
Regulatory environment: navigating a challenging regulatory environment. While hemp is legal in many markets, the legal status of products containing CBD is far from clear – particularly in the UK and EU.
Health and nutrition: is CBD the wonder drug many have claimed it to be? Much of the research into its impact on health is still in the early stages.
Supply and quality: the need to deliver traceable and safe products is paramount. How can CBD manufacturers shore up their supply chains and guarantee high-quality finished products?
The full agenda will be available online very soon. For more details and to register your interest, visit the CBD Global Summit website. Follow @CBDGlobalSummit on Twitter, using the hashtag #CBDGlobalSummit.