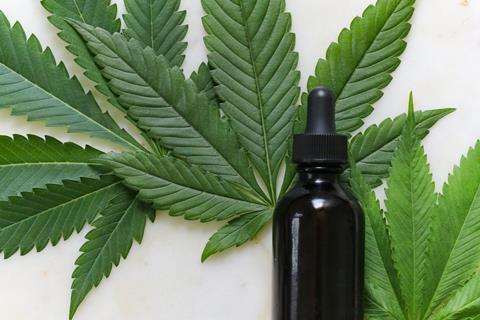 The Food Standards Agency has been confirmed to appear at next month's CBD Global Summit – to be hosted by The Grocer and sister titles Food Navigator, NutraIngredients and CosmeticsDesign.
An FSA representative will take to the stage at Park Plaza Victoria, London to explain the organisation's stance on CBD-infused products, followed by a Q&A session.
It comes in light of the agency's warning last month that makers of CBD food and drink have until 31 March 2021 to apply for novel foods authorisation. After the deadline, only goods that have submitted a valid application will be allowed to remain on the market.
Also set to appear at the summit on 16-17 March are a raft of names from grocery's CBD space, including Al Overton, Planet Organic buying director; Lisa Gawthorne, co-founder of Bravura Foods; Alex Lai, CEO of Raylex Brands; Botanic Lab CEO & founder Rebekah Hall; Mike Hughes, FMCG Gurus head of research & insight; and The Marshmallowist director Jenny Simms.
Plus, there will be science and regulation experts such as Jana Hajslova from the University of Prague's department of food analysis & nutrition; Lincoln Tsang, partner at Arnold & Porter; and Zeljko Perija of the International Institute for Cannabinoids.
Book your tickets now for the summit. There are very few left, and they are selling quickly.
For more details, visit the CBD Global Summit website. And follow @CBDGlobalSummit on Twitter and use the hashtag #CBDGlobalSummit.

Demystifying Hemp & Cannabidiol
The CBD Global Summit is a brand new two-day conference that brings together cutting edge science, regulatory know-how and consumer insight that businesses need in order to explore the CBD opportunity
A conference brought to you by The Grocer, FoodNavigator, NutraIngredients and CosmeticsDesign