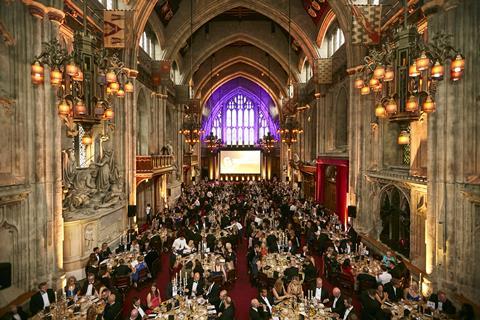 It's so easy to get dragged into the pressure-driven downward spiral around the UK market, but by contrast the Grocer Gold Awards 2019 this month was a true celebration of all that is currently good about UK grocery supply and retailing.
Not only was the event well attended by the captains of industry – from retailers, suppliers and industry stakeholders alike – but the winners were celebrated for their combination of creativity, quality and above all, excellence of execution, ensuring that UK shoppers get the best possible experience whenever and however they choose to shop.
All 28 award categories were fought by companies prepared to take risks and lead the industry. The fact that the Co-op scooped the big prize of the night, Grocer of the Year, for the first time, proves that the traditional grocery rulebook is being rewritten and that every retailer has a role to play in meeting the increasingly demanding needs of UK shoppers.The Co-op won despite outstanding performances from Aldi and Tesco, and managed to be a resurgent force while reinforcing its 175-year-old values.
Equally impressive was the Brand of the Year award winner, Birds Eye. I was delighted to see a new-look Captain Birdseye underpinning a successful revival of an old-fashioned 'traditional' brand and making it relevant and inspiring for a new generation. Re-invention is so much harder to do than innovation and yet the young growth brands are so often the ones recognised.
All finalists showed creativity and quality that has risen above the pressure to cut costs. From brand development through supply chain innovation to technology-enabled solutions, there were signs of progress and breakthrough in this time of huge political, financial and economic uncertainty. Our industry continues to strive to take on the mantle of 'world leader'. The MC for the evening, Lord William Hague, gave heartfelt thanks on behalf of governments past and present to the UK grocery industry for its tireless commitment to meeting the diverse needs of the UK's shoppers – and doing so in a way that makes it something of an unsung economic hero.
So to the contenders, 'chapeau' to a job well done! And to the no-shows, I would say: remember that winning a Grocer Gold gong has a constant secret ingredient. Look at the ever-changing journeys shoppers are choosing and the causes they are passionate about, like plastic reduction, refillable alternatives, recycling and waste management. Pour effort into delivering on those needs, and you will find driving this massive sense of accountability across the industry will repay your bottom line and keep the UK at the forefront of global grocery retail.