Whether it's a relaunch, reformulation or brand extension, or simply a better commercial approach, this award recognises outstanding performances by soft drinks brands in response to changing trade or consumer needs. This year's entries included an energy drink that defied the odds and a 150-year-old brand that pivoted to appeal to younger consumers.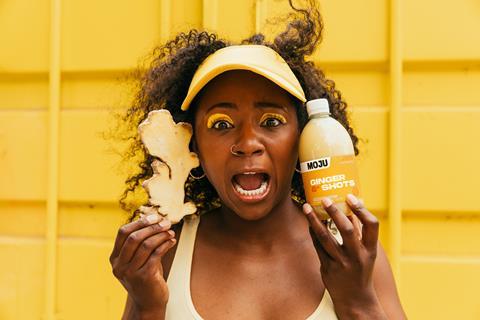 Winner: Moju Drinks
Moju was founded six years ago by Rich Goldsmith and Charlie Leet-Cook – neither of whom had any industry experience.
Today, they command a team of 20 employees, having pioneered the functional shot category and gained more than 5,000 distribution points across the UK.
The brand now has listings in the likes of Whole Foods, Ocado, Waitrose and Sainsbury's, as well as strong DTC and e-commerce trade.
Prior to the pandemic, Moju claimed a first with the launch of a range of 'dosing' bottles, containing the equivalent of eight-plus shots – designed to support daily 'at-home consumption rituals'.
It was followed in April 2020 by a shot containing vitamin D3 from sustainably grown seaweed. Sales have beaten all expectations, says the brand, which this March secured £2.5m in funding.
Shortlisted: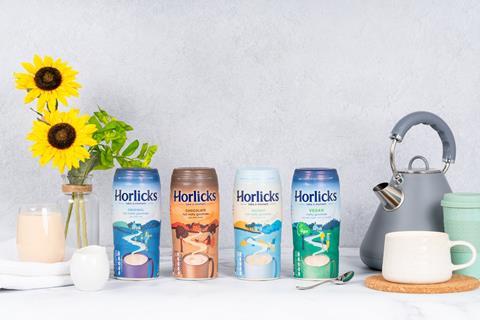 Horlicks – Aimia Foods
To appeal to a new generation, Horlicks changed its positioning away from aiding sleep towards helping relaxation at any time of day – encouraging consumers to stop and 'take a moment'. It launched a recipe book featuring ideas such as Horlicks Welsh Rarebit and added a vegan version of its core SKU.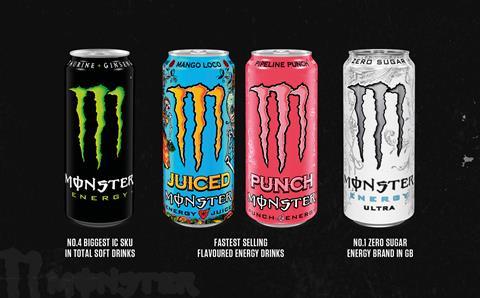 Monster – Coca-Cola Europacific Partners
The loss of impulse in the pandemic should have been tricky for Monster. But it played up its gaming associations with an in-store promotion around Halo Infinite in July 2020 – its most successful campaign ever. Sales have soared and the brand ended 2020 with market share of more than a quarter.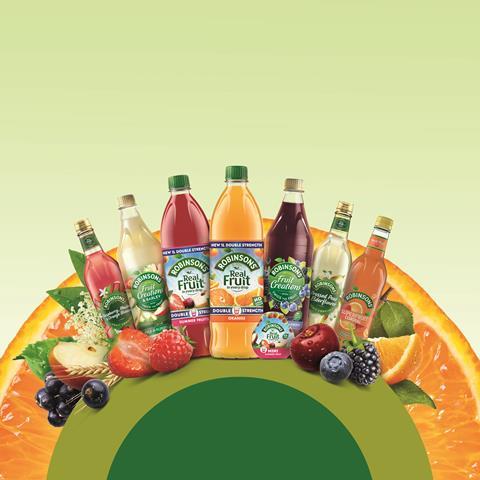 Robinsons - Britvic
Robinsons refreshed its Pear, Blackcurrant & Cherry flavour and launched its Fruit Creations Blackberry & Blueberry just before the first lockdown. The brand oversaw a spectacular rollout and entered the functional space with its Superfruit Cordials – a timely launch given the growing focus on health.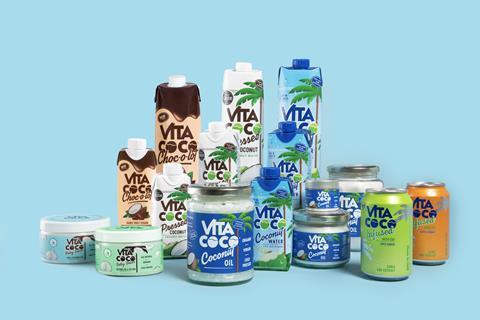 Vita Coco
When the pandemic hit, Vita Coco was faced with the dilemma of how to maintain relevance among panic-ridden shoppers. So the coconut drink put its health credentials front and centre, focused on digital channels – staging content such as live streamed yoga sessions – and gave out samples to key workers.