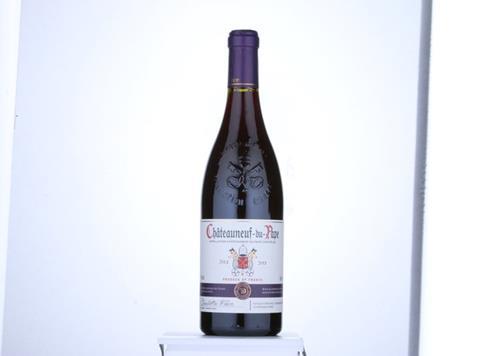 Supermarket own-label wine has dominated the International Wine Challenge awards for best-value wines.
12 of the Great Value 15 awards – given after two weeks of intensive blind tasting - went to supermarket wine.
Great Value awards are bestowed on wines that received a Gold or Silver medal at the 2015 IWC competition and are nationally available in supermarkets, independent retailers or online wine clubs. To qualify, still wines must have at least 100,000 bottles in circulation, sparkling 60,000 and fortified and sweet 6,000 bottles.
Tesco picked up four trophies – in the sparkling, white, rosé and sweet categories – while Sainsbury's took three, Marks & Spencer and Asda two, and Aldi one.
The winners were:
Sparkling Wine (under £12): Asda Asti NV
Sparking Wine (£12-£20): Sainsbury's Winemakers' Selection Blanc de Blancs Brut NV
Sparking Wine (under £25): Tesco Finest Vintage Grand Cru Champagne 2007
White (under £7): Aldi The Exquisite Collection Clare Valley Riesling 2014
White (£7-£12): Majestic Wine Russian Jack Sauvignon Blanc 2014
White (under £15): Tesco Finest Chablis 2013
Red (under £7): Sainsbury's Taste the Difference Côtes du Rhônes Villages 2013
Red (£7-£12): Asda Extra Special El Mesón Rioja Gran Reserva 2005
Red (under £15): Sainsbury's Taste the Difference Châteauneuf-Du-Pape
Rosé (under £12) joint winners: Tesco Finest Sancerre Rosé 2014 / Boutinot Italia Pinot Grigio Rosé 2014
Sweet (under £10) Tesco Finest Dessert Semillon 2009
Sweet (under £15) Marks & Spencer Paul Cluver Late Harvest Riesling 2013
Fortified (under £10): Marks & Spencer Dry Old Palo Cortado NV
Fortified (under £15): De Bortoli Show Liqueur Muscat NV
"These Great Value Awards demonstrate that savvy shoppers are able to pick up fantastic wines with very competitive prices at their local retailers," said Charles Metcalfe, co-chairman of the International Wine Challenge. "Each of these marvelous award winners punches well above its weight in terms of quality and they are all delicious wines. They have been blind tasted by some of the best wine judges in the world, so consumers can buy these with confidence."
The IWC, now in its 32nd year, is owned by The Grocer's publisher, William Reed Business Media.