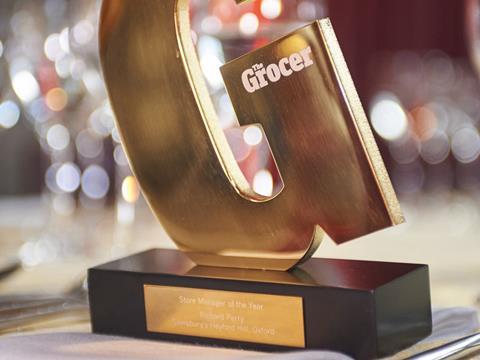 The Grocer has added two new categories for this year's Grocer Gold Awards programme.

The startup of the year is for a new product or service-based venture that is already capturing the imagination of consumers and the trade, and successfully meeting a marketplace need or problem, through an innovative new product or approach.

The concession of the year is open to new and established food or non-food concessions with outlets in convenience stores, forecourt and supermarkets.

Adam Leyland, editor of The Grocer, said the new awards had been introduced to keep the awards modern and up to date.
"Having an award for startups is a no-brainer in this marketplace, with the explosion in the number of disruptive, entrepreneurial consumer products and services in this space.

"The concession award recognises the increasing importance of concessions within supermarkets, convenience stores and forecourts, not only in filling up unproductive space but in developing and rolling out concepts that add value and deliver an unmet need."

Hailed as the 'Oscars' of the industry, the Gold Awards comprises 27 categories, including Grocer of the Year, Supplier of the Year, Brand of the Year and Store Manager of the Year - as well as awards for supply chain, technology and food waste. The ceremony will be held on Tuesday 11 June at the Guildhall in London. The deadline for entries is 4 March.

For more information contact rebecca.george@wrbm.com or call 01293 610 422.