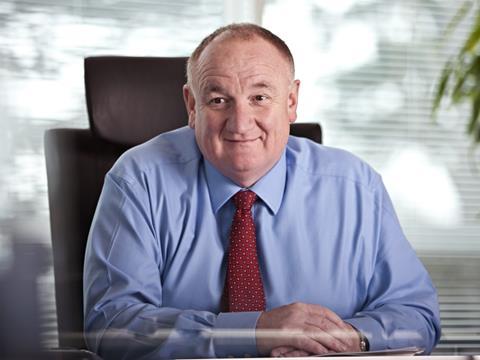 Dairy Crest (DCG) CEO Mark Allen received a pay packet worth £1.44m in the year to 31 March 2016 as his annual bonus and share awards more than doubled after the successful divestment of its UK dairy business.
His total pay rose 45% to £1.44m from £991k in 2014/15, driven by a rise in his annual bonus from £97k to £235k and awards under Dairy Crest's long term share scheme of £533k compared to £228k in the previous year.
The total bonus for the year was 45% of the maximum possible for Allen and was largely driven by the successful sale of its diaries business to Müller.
Some 30% of the award "reflects the fantastic contribution by management to the successful transaction outcome" as well as the "strong delivery" of personal objectives.
Dairy Crest's annual report added: "However, the economic and trading circumstances faced by the business over the year, compounded by the uncertainty created in the market as a result of the sale of the dairies business, resulted in the stretching 2015/16 financial performance targets set under the bonus in relation to operating profit and free cashflow not being achieved."
During the year overall revenues from continuing operations dropped 5.8% to £422.3m. Profit from continuing operations edged up to £46.8m from £45.2m, but pre-exceptional profits including the disposed of diaries business fell 59% to £20.4m.
The 2015/16 grant share award to Allen level represented 67.6% of the maximum possible and was based on the performance of the company over 2015/16 against the scorecard disclosed in the previous year's report.
Allen's base salary rose from £518k to £523 during the year and he will receive a further 4.2% bump in the current financial year to take his base salary to £540k.
Allen was handed a one-off "Transformational Incentive Award" in December 2014 relating to the successful completion of the Müller deal. Allen will be eligible for a potential £1.2m pay-out in December 2017 - when the scheme vests.
Finance director Tom Atherton saw his totally pay packet rise by more than 80% from £411k to £743k during the year.