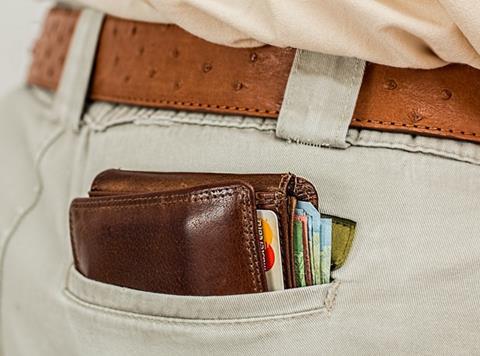 We Brits don't like to talk about the size of our pay packets. It's a bit taboo. Up there with making accidental eye contact on the Tube or failing to apologise when someone walks into us on the street. But recently we've cut through convention and started talking.

The introduction of the new national living wage last year kicked off a frank, fascinating conversation about what our lowest-paid workers are forced to live on. Revelations last month over the shocking disparity between male and female stars' pay at the BBC brought all manner of women, from different sectors, out of the woodwork to share their stories on the gaping gender pay gap. And this week Theresa May reanimated a remuneration resentment that's been bubbling under the surface at many companies for years - the sometimes eye-watering chasm between the salaries of top CEOs and their staff.

For the prime minister, these fat cats stuffing their Armani suits with wads of company cash while workers barely scrape a living is "the unacceptable face of capitalism". Among her new armoury of measures will be a requirement on listed companies to reveal the gap between chief executive pay and that of an average worker. Companies where one fifth of shareholders rebel against pay packages will be included on a public register, and all firms will be urged (though rather vaguely, it seems) to have some form of worker representation on their boards.

Together these changes will "tackle abuses and excess in the boardroom, to restore public confidence in big business," believes the PM.

Now, undoubtedly fmcg has suffered its fair share of bad PR over executive pay in recent months. Only in June, 48% of Morrisons investors voted against a new incentives package for its chief executive David Potts. That same month, hackles were raised at Tesco's agm thanks to Dave Lewis's generous relocation deal to move up to Hertfordshire. And a couple of months earlier Rakesh Kapoor, chief executive at Reckitt Benckiser - and the third highest-paid FTSE 100 boss in 2015 - saw his pay cut by a third after murmurs of discontent among investors.

So, should the industry be worried about May's big clampdown?

On the face of it, not really. As critics have (pretty voraciously) pointed out, these measures, which apply only to listed companies, lack any real teeth. What will become of companies that reveal grossly unjustified pay packets for their top execs for instance? What is the remit of this new register, other than a simple naming and shaming exercise? And what does satisfactory worker representation on boards look like?

In other words, what's to stop the small number of badly behaved CEOs simply shrugging this off and driving off into the sunset in their Porsches?

Well, it might not be the government if these watered-down proposals are anything to go by. But the conversation they'll spark around fair and acceptable levels of pay for our top executives just might. Staff that learn they earn 386 times less than their boss (the average across the FTSE 100) as a result of these changes will become increasingly emboldened by the lifting of our tired old taboo about discussing what we earn. They'll compare and contrast with colleagues. Feel more confident at taking up the issue with their line managers. And that ripple of conversation will travel all the way to the top.

The time of stuffing our pay cheques quickly in a drawer is coming to an end. We're opening up and coming clean. And that should leave the fat cats of fmcg feeling very, very afraid.