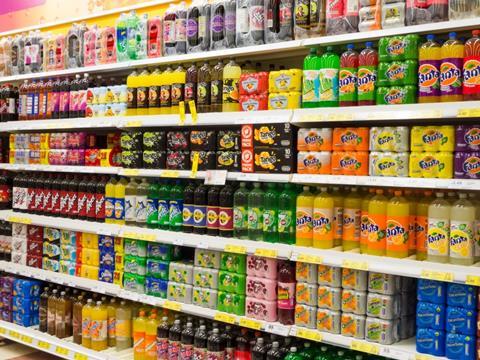 Publishing: 27 March 2015
The Grocer's exciting programme of digital, online features continues in March with analysis of the soft drinks market. Below is an initial rundown of the stories we are looking to cover.
Editorial contact: rob.brown@thegrocer.co.uk
Advertising contact: simon.apps@thegrocer.co.uk
1. Revealed: What young people really think about energy drinks
The Grocer has commissioned an exclusive consumer poll from Harris Interactive to lift the lid on consumer attitudes to energy drinks. Plus, we poll the populace on a host of other soft drinks related questions …
2. The war on sugar
Just how is the growing debate about the amount of sugar we all consume affecting the market for soft drinks? Are brands efforts to lower our sugar intake working?
3. Revealed: Soft drinks' best performing brands
Exclusive sales figures from IRI reveal who's hot and who's not in soft drinks. Our analysis will reveal the reasons behind the wins and losses or the markets movers and shakers over the past year and look at what the year ahead holds for soft drinks.
4. Top 10 launches from around the world
We've teamed up with Mintel again to pick the best innovation from around the world in soft drinks. So which products have made our Top 10 and which trends have driven their development?
5. Meet the buyers
Everyone knows that it's not just what you know that matters in grocery… it's who you know. We will be speaking to soft drinks buyers from across the major retailers to find out what makes them tick and how they see the market developing over the coming year.
6. Social media: who's the most social in soft drinks?
We've teamed up with digital content and social media agency Headstream to weigh up which soft drinks brands are using social media most effectively, and how.
7. Advertising
Advertising insights agency Ebiquity has crunched the numbers on soft drinks biggest advertisers. So who's spending the most? What are they spending on? And how effective are their ads?
8. Video: The Grocer's digital panel on soft drinks
We've teamed up with Watch Me Think to put together a digital consumer panel. This time around we'll be putting low and no sugar soft drinks to the test…
9. Cordials and squash: is going posh the answer to growth?
A number of premium cordials brands are in strong growth at the moment. Is going posh the only answer to success in this market or are there other ways to drive growth?
10. Is cold brewed coffee set to become hot stuff?
A number of new brands are springing onto the scene with RTD cold brewed tea and coffee products. Just how big a splash are they making?