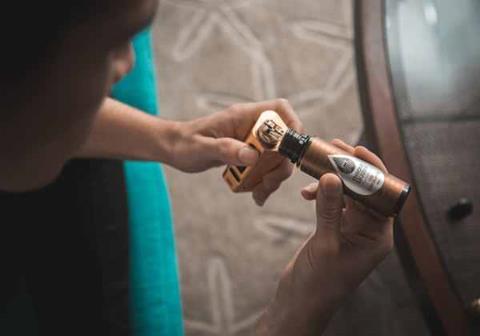 Focus On: E-cigarettes and vaping by Daniel Selwood
Download feature synopsis here
Publishing: 9 February
Advertising deadline: 25 January
Submissions deadline: 24 January
The Story
Vaping is taking centre stage at the supermarkets. No longer tucked behind a kiosk, sleek new products are moving out into standalone fixtures designed to create maximum in-store impact. This savvy marketing seems to be helping up supermarket sales, which have risen 12% over the past year. But the move hasn't been without controversy. Supermarkets have faced accusations of being overly promotional in their marketing of the products – with criticism particularly centred on sweet flavours that could appeal to teenagers. So how will this affect the development of vaping in the grocers?
Key Themes
Stealing from the specialists: The supermarkets added just shy of £20m to their sales last year, representing a 12% increase in value. It's certainly an acceleration of the growth seen in previous years. How have they managed to deliver such a boost to sales, and are they finally giving specialist vape shops a run for their money?
Supermarket merchandising: Sainsbury's has been particularly attention-grabbing in its merchandising of vaping products. Are the other supermarkets making vaping more of a focal point and, if so, how?
New brands: Branded the 'iPhone of vaping', US brand Juul made its long-awaited arrival in the UK last year. How is it performing in Sainsbury's stores? There has also been a shake-up of the vaping brand rankings, we look at factors effecting the players in this sector.
Online Listicle to go live on 8 February: What are the main innovations & how are they shaping the market
Downloads
PDF, Size 0.35 mb

PDF, Size 0.34 mb