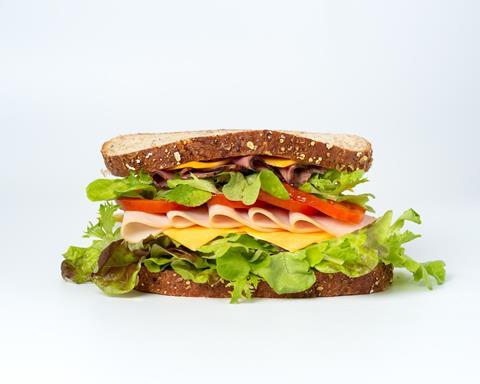 Publishing: 1 July 2023
Advertising deadline: 16 June 2023
Submissions deadline: 9 June 2023
With meal deal prices creeping up across supermarkets, it's not an obvious time to launch a more expensive alternative. But that's just what Tesco has done. Worth a fiver to Clubcard holders, it includes products from Itsu, YO! Sushi, Pollen & Grace, Tesco Finest and Wicked Kitchen. It comes amid a rise of concessions in supermarkets that also seek to tap into greater remote working. So how else are supermarkets trying to inject excitement into lunches? What efforts are they making to meet shoppers' appetite for economic lunches? And how else are lunchtimes changing in British supermarkets?
Premium: Whether through meal deals, concessions or options for carried out lunches, how are supermarkets hoping to promote sales of premium fare for lunch?
Cost-of-living: With cost a major motivator for packing a lunch rather than purchasing it out and about, how are supermarkets capitalising on this trend?
Lunch options: What kinds of foods are Brits putting into their lunchboxes at the moment? And how are tastes changing?
Kids: What's going into kids lunchboxes right now? How are tastes changing, and what is motivating any shifts?
Premium meal deal profiles: With Tesco having launched a premium meal deal, how does it compare to other options in the big four?
Hospitality options: How have popular lunchtime outlets adapted to the cost-of-living crisis?
Lunch concessions: Profiles of two supermarket concessions that are catering to lunch.
Innovations: We will profile 4 new products or ranges that have ideally not appeared in The Grocer before. We need launch date, rsp, and a hi-res picture of each