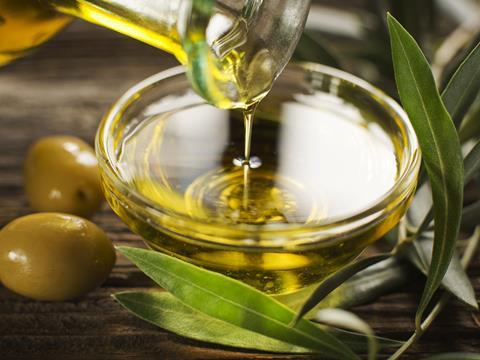 Publishing: 2 June
Advertising deadline: 21 May
Submissions deadline: 14 May
The Story
Here comes the sunflower. Once frowned upon by Brits as they embraced olive oil and Mediterranean cuisine, sunflower oil has returned to growth for the first time in four years. And it's back with a bang. Value sales shot up, which was mostly down to increases in volume rather than price rises. So why is the sunflower suddenly in vogue again?
Key Themes:
Olive oil: Volume sales of extra virgin have declined as prices have soared an eye-watering 9.5%. Standard olive oil is also in decline amid a similarly steep rise in average price. So are people being priced out of the olive oil market? And to what extent is this the key driver behind the rise of sunflower oil?
Speciality oils: This is the only sub-category attracting new shoppers. Which will be the next coconut oil, Rapeseed – the oil recommended by Jamie Oliver and tipped as the 'next olive oil' by the Telegraph – is continuing to see a rise in sales. But avocado oil has also risen to become a £1.5m market.
Price wars: Price is proving key to oil sales for the retailers. Asda's competitive pricing means it is the only one of the big four in growth, while the discounters are soaring ahead.
Promotions: An increasing number of products are returning to their base price. With retailers moving away from volume-based deals, shoppers' baskets have shrunk and they are now buying less across multiple oil sectors, especially extra virgin and olive oil.
Own label: Despite prices rising at a faster rate than branded, own label has performed particularly strongly this year. Why?
Premium oils: As shoppers search for the cheapest oils on the market, suppliers are hoping to reverse the trend with premium products. We've had Organic Coconut Oil in glass jars, as well 100% Pure Avocado Oil Cold-Pressed. So what chances do these premium products have?
8 x innovations: We identify eight new products or product ranges that have ideally not appeared in The Grocer before, including image, launch date and RSP.
Key questions the feature is likely to address:
 What consumer trends have impacted the category over the past year?
 How have promotional strategies (both in terms of price and marketing) evolved?
 How have individual retailers' strategies impacted the market?
 How has merchandising changed in the market?
 What impact has own-label had on branded players?
 What's next for the category?
Byline