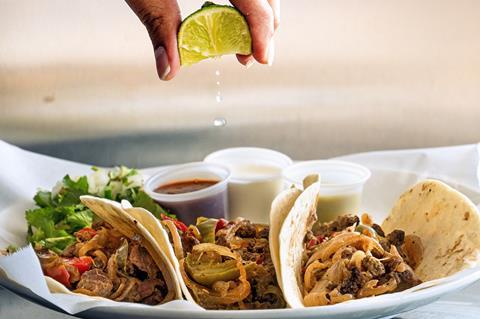 Publishing: 28 October 2023
Advertising deadline: 13 October 2023
Submissions deadline: 6 October 2023
There's a Mexican revolution raging in the UK's grocery aisles. The flavours of Mexico are growing in popularity, with suppliers innovating across burritos, fajitas and the like. What's driving this trend? What other new world cuisines are emerging to threaten the old guard of Italian and Indian? And what are those cuisines doing to hold shoppers' interest?
Mexican: Whether is Mexican-inspired or Tex-Mex, there seems to be a lot more interest in dishes from Mexico. Which ones – and why? Is it the spices? The theatre? Big nights in? How are brands and retailers responding through innovation and marketing?
Asia: There's been a lot of innovation in south-Asian food of late. Take Waitrose's range of Japanese-style ready meals, or Asda's huge lineup of ingredients that includes Korean gochujang paste and lemongrass for Thai dishes. Who else has been active in this space – and what other Asian dishes are being catered for? What's driving the trend?
Other nascent cuisines: What other countries are getting a look in nowadays? And who's doing what to tap demand?
Old guard: With so many interesting new cuisines breaking through, Indian, Italian and Chinese risk being ignored. What are suppliers doing to make sure that doesn't happen?
Innovations: We will profile four new products or ranges that, ideally, have not appeared in The Grocer before. We need launch date, rsp, and a hi-res picture of each.
Health: How much attentions are makers of world cuisine goods paying to healthy eating? What countries dishes best tap the health trend? And what are the notable better-for-you innovations of late?