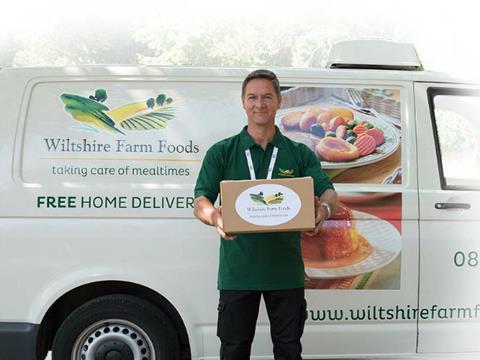 Wiltshire Farm Foods owner Apetito is to create 40 new jobs and grow its manufacturing footprint with a £31m investment in its Trowbridge, Wiltshire base.
The company, which supplies food to hospitals, care homes, local government meals on wheel services as well as via its frozen meal delivery service Wiltshire Farm Foods, will extend its factory to support the planned growth over the next 10 years and beyond.
The £31m investment will enhanced manufacturing capacity and efficiency and provide "state of the art cooking facilities" at the firm's food production base.
Detailed planning is now in progress and building will commence in 2018 with the expanded site is due for full completion by 2020.
Chief executive Paul Freeston commented: "As one of largest food manufacturers in the health and social care sector, we remain focussed on building our UK business and in doing so supporting the UK economy and our employees with job security.
"Apetito is proud of its UK manufacturing base and the economic and social contribution that we make here in Britain, whether as an employer - or in the service we provide in delivering nutritious meals to elderly and vulnerable individuals"
The investment is expected to bring around 40 jobs to the company's Trowbridge site.
Commenting on the investment, Food Minister George Eustice said: "I'm pleased the investment will lead to the creation of so many local jobs, while raising the UK's global profile and securing our reputation as a great food nation."
Its last published financial accounts for the year to 31 December 2015 show Apetito generated annual revenues of £118m and a pre-tax profit of £20.2m.
The firm has grow both sales and profits every year for the past six years.