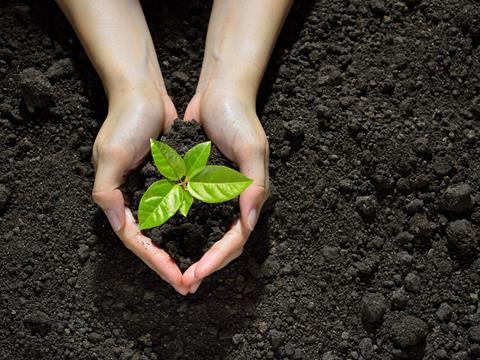 Fmcg companies and retailers are leading the fight against climate change among blue-chip companies, with Unilever, M&S and Tesco ranking among the top 10 most sustainable businesses.
FTSE 100 consumer businesses recorded a strong sustainability performance, accounting for half of the top 10 positions in the latest independent report by international climate consultancy EcoAct.
Unilever secured first place, scoring 87% in the analysis of companies' performances in measurement and reporting; strategy and governance; targets and reduction; engagement and innovation; and best practice.
Marks & Spencer – which this week was ousted by the FTSE 100 index – was runner-up for the second consecutive year, with a score of 83.6%.
The supermarket was praised for its continued progress towards its Plan A goals, trialling plastic-free produce and introducing plastic take-back schemes for customers.
Furthermore, M&S proved particularly strong on carbon reduction targets and were "one of the few" businesses engaging with their supply chain, EcoACT MD Stuart Lemmon said.
Tesco came in fourth at 80.9% while, with a score of 80.3%, packaging and paper group Mondi and Coke bottler Coca-Cola HBC were tied for fifth place.
"What we tend to find is that the ones that do well, and I think this is a reflection of the fmcg sector, are the people who have a mature approach to climate change and they have got good detailed programs through their operations and also in their supply chain," Lemmon added.
Meanwhile, Sainsbury's and Morrisons came in the top 50 but failed to make it among the top 20, so their individual scores were not revealed. Reckitt Benckiser and Diageo ended at number 25 and 30 respectively.
'Looking across the various sectors and specific FTSE 100 companies, it was evident that those representing the fmcg and food and beverage markets – and those industries associated with them – dominated the higher rankings,' the report states.
However, the overall study warned that not enough has been done by FTSE 100 giants to reduce their carbon emissions and manage the climate change crisis.
Despite carbon offsetting doubling among blue-chip companies, more than 80% of the index components do not have sufficient carbon reduction strategies to limit global warming to safe levels and only 15% of them have a net zero target.
"What has become crystal clear over the last year is that the climate emergency is no longer a distant concept," Lemmon added.
"In our ninth year of examining climate performance of the UK's largest companies, while we have seen progress, change is simply not happening fast enough. It is now imperative that companies urgently step up to their responsibilities to drastically reduce carbon output.
"The basic approach to this is measuring impact, setting good long-term target and then putting a robust program in place that drives the performance to achieve this target."
He concluded: "Those coming towards the bottom have a long way to go to hand on heart being able to say that they are doing their bit to fight climate change and be a truly sustainable business."