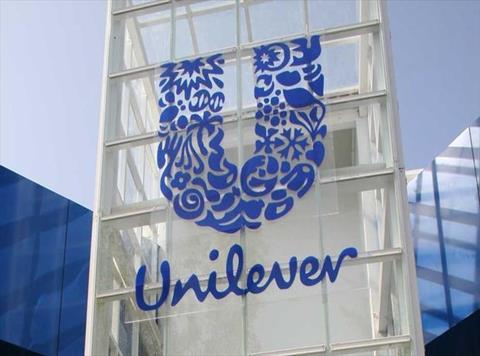 Unilever (ULVR) has spent much of the past few weeks trying to unite shareholders over its planned corporate relocation to the Netherlands, but it was left frustrated by South American affairs on Thursday as shrinking profits were blamed on trucking strikes in Brazil.
Nevertheless, shares lifted 2.6% to 4,330.5p as the company reported margins and earnings ahead of analysts' predictions, after they accounted for the impact of trucker strikes flagged by Unilever last month. At the time it announced that the group would miss its 3%-5% target sales growth target, after losing €150m in just 11 days due to the issue.

Excluding the sale of its spreads business for £6bn to KKR in December 2017, Unilever saw underlying sales growth of 2.7%. In total though, turnover dropped 5% to €26.4bn in the first half, due to a negative currency impact of 8.9% in the period, mitigated by a 1.9% boost from acquisitions. This was broadly in line with analyst expectations, but the company benefited from improved growth in emerging markets, up 4.1%.

As warned, second quarter revenues slowed down growth in the first half of 2018, to 2.5% in underlying sales volumes. The Marmite maker said this figure was dragged back by 0.6 percentage points by the truckers' strike, which hampered growth 1.2% in the second quarter.

Despite missing the half-year target, CEO Paul Polman reiterated full-year guidance of 3%-5% growth, driven by reduced overheads and margin improvement. To hit this he will need the Brazilian market to get back on the road, and stated that while the strikes resulted in "headwinds in the second quarter", he expects the effect "to partially reverse" in the next half.

Martin Deboo at Jefferies suggested there was plenty of reason to be happy with a positive outlook on the back of strong margins and earnings per share.
"Margins and earnings per share were well ahead however, after some reinvestment in A&P, reflecting good GM progression and action on costs," the analyst said. "This bodes well for the more challenging H2 on the bottom line and consensus expectations generally."
The group's underlying earnings per share rise of 7.8% to €1.22 beat analyst expectations by 3%, according Liberum's Robert Waldschmidt. "Over 2018-2020, we expect Unilever to deliver 4% organic sales at a compound annual growth rate and a 20% underlying earnings before interest and tax", he added.
Unilever shares fell as low as 3,678.5p in March after it opted to shift its HQ to Rotterdam, but have recovered by almost 18% since that year-long low.