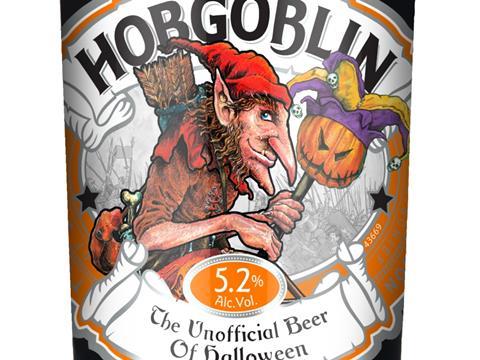 Top story
Brewing revenues were up 9% for Hobgoblin and Pedigree maker Marston's (MARS) for the 26 weeks ending 4 April.
The growth in beer revenues was driven by 4% uplift in ale volumes, which saw underlying brewing operating profit up 10% and operating margin up 0.1%.
The growth of eating out as the UK economy improves also boosted the group's revenues. In its "destination and premium" properties, like-for-like sales were up 1.5% and underlying operating profit up was up 10%.
Ralph Findlay, chief executive, said: "Two years ago, we set out our plan to reposition our pub estate, focusing on high-quality pubs with opportunity for further growth. As we approach the end of the transition period, these results demonstrate our plan is working.
"We are also seeing good opportunities to expand our premium estate, Pitcher & Piano and Revere"
Overall underlying group revenues were up 3% to £384.5m and underlying profit before tax was up 2% to £29.6m. Marston's also completed the acquisition of Thwaites' brewing operations in April 2015.
Morning update
Fellow pub group Mitchells & Butlers (MAB) also said strong food volume growth was driving its sales progress this year.
Like-for-like food volume growth was 2.9% for the 28 weeks ended 11 April, though chief exec Alistair Darby warned: "The market in which we operate remains challenging despite growing consumer confidence."
M&B's overall revenues were up 9.5% to £1.1bn, with second half like-for-like sales growth of 1.7%.
The market has opened down this morning, with the FTSE 100 dropping 0.9% to 6,889.5pts in early trading. Mitchells & Butlers is down 0.7% to 444.6p, while Marston's is down 0.5% to 162.5p.
Yesterday in the City
The FTSE 100 edged 0.2% higher yesterday to 6,949.6pts as some more positive economic growth figures from the Eurozone boosted investor confidence.
SABMiller (SAB) were up 2.2% to 3,577.8p after reporting flat pre-tax profits of $4.83bn (£3.1bn) for the year to 31 March on sales up 6% to $22.13bn (£14.1bn).
Catering giant Compass Group (CPG) saw its shares rise by 1.1% to 1,131p after reporting pre-tax profit rose 4.9% to £637m in the six months to 31 March 2015, on sales up 5.7% to £9.1bn.
cider maker C&C Group (CCR) also had a strong day – rising 3% to €3.58, despite a 9.2% decline in full-year operating profit to €115m (£82.6m).
Elsewhere, it was a tougher day for the supermarkets with all three listed UK grocers seeing their share price fall. Morrisons (MRW) was down 2.4% to 176.9p, Sainsbury's (SBRY) dropped 1.3% to 275.5p and Tesco (TSCO) was 1.2% down to 224.7p.
Thorntons (THT) continued its recent recovery rising 4.2% to 93p and is now over 20% up during the past month. B&M European Value (BME) was up 3.2% to 325.5p, while Majestic wine rose 2.4% to 402.3p.