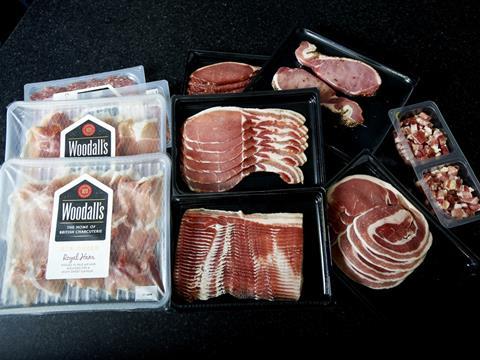 Top story
Cranswick (CWK) has reported a pre tax profit increase of 22% in the six months to 30 September after a strong rise in pork sales.
Revenue rose 9.9% during the period to £529.1m, helping drive adjusted profits before tax up 22% to £31.5m.
Underlying revenues were up 6.5% and statutory profits were up 3.6% to £25.5m.
Martin Davey, Cranswick's Chairman commented: "The business performed strongly during the first half of the year and recorded revenue slightly ahead of the board's original expectations.
""The Company continues to work closely with its customers and to maintain its focus on service, quality and innovation to deliver attractive, competitively priced products in market conditions that are expected to remain competitive through the second half of the year. This approach, allied to a broadening product portfolio and an anticipated strong Christmas trading period, means the business remains very well placed to deliver further growth in this financial year."
Fresh pork sales were up 15%, sausages up 5% and bacon up 21% year-on-year. Its premium poultry acquisition Benson Park made a "positive contribution" during the period.
Cranswick shares have been boosted by the strong trading, rising 3.7% to 1,762p this morning.
Morning update
Cranswick apart, there's not too much else happening on the markets this morning.
Ukrainian egg producer Avangardco Investments has announced its third quarter results, which saw a 43% drop in revenues to US$55.1m and a 77% decline in profit to US$5.4m.
While its quiet on the company front, today could be an important day for retailers hoping the "cyber Monday" makes up for a lacklustre Black Friday.
The markets have reacted to the Black Friday damp squib by sending most of the retailers down this morning.
Morrisons (MRW) has fallen 0.9% to 153.2p so far this morning, while Sainsbury's (SBRY) is down 0.2% to 255.5p and Tesco (TSCO) is 0.3% down to 168.7p.
The FTSE has opened 0.4% down to 6,351.2pts.
This week in the City
The calendar isn't looking particularly packed this week as we head into the vital December period for retailers and suppliers.
Brewer and pub company Greene King (GNK) has its interim results on Wednesday and packaging company DS Smith (SMDS) releases its interim results on Thursday.
Associated British Foods (ABF) has its annual general meeting on Friday, but other than that it's a quiet week for company news.
In wider economic news, this week brings the November PMI figures as we start a new month. The PMI manufacturing data is out tomorrow, followed by construction on Tuesday and composite and services on Wednesday.
The quarterly review of FTSE 100 constituents is on Wednesday, with Morrisons again on the verge of being kicked out of the index but likely to get another reprieve.