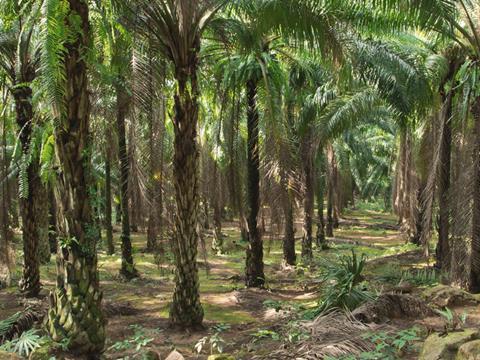 Top story
DekelOil (DKL) has started production at its kernel crushing plant in Ivory Coast to add a further "significant" revenue stream at the palm oil project in the African nation.
The palm oil producer, which owns 51% of the Ayenouan project, added that commercial production and sales of palm kernel oil and palm kernel cake had commenced following the successful pilot testing at the recently constructed plant.
Sales of palm kernel oil and palm kernel cake have already started from the factory gate. The company has entered into arrangements for the sale of both products with local refineries and suppliers as a result of strong local demand,.
DekelOil recently reported that crude palm oil production the Ayenouan mill had increased to 29,137 tonnes for the nine months to 30 September, which is already more than double the production volumes achieved in the whole of 2014.
"The kernel crushing plant will materially increase both sales and profitability at our established Ayenouan palm oil project, and its completion therefore represents a strong value trigger," executive director Lincoln Moore said. "Having recently reported EBITDA of €2.3m in our half yearly report, DekelOil is already EBITDA positive. This new plant, in tandem with increased production of crude palm oil at our 70,000 tonnes per annum mill, will propel our profitability to significantly higher levels than prior years."
Morning update
It is an extremely quiet morning in the markets this morning with no other newsflow to speak of.
After rises yesterday as investors piled into defence stocks, the FTSE 100 has opened 0.4% lower this morning to 6,243.7 points. After good gains yesterday Tesco has opened 0.5% down at 168.2p, Morrisons is 1.2% down at 153.8p and Sainsbury's has dropped 0.1% to 248.1p.
Yesterday in the City
The City seems to have taken the view that B&M European Value Retail (BME) is growing too fast as shares fell 3.3% yesterday to 307p. The discounter reported massive growth of 26% in the first half as it opened a record 47 stores in just 26 weeks. However, the rapid expansion led to operational issues and put pressure on the existing distribution centres.
Majestic Wine (MJW) stock continued its rise following yesterday's interims. TInvestors have reacted positively to CEO Rowan Gormley's turnaround plan for the business of slowing store openings and simplifying the customer proposition. Shares rose another 3.4% (6% so far this week) to 333.3p.
Despite a pretty disappointing day for the UK grocery sector, with Asda sales slumping 4.5% in the third quarter and Kantar Worldpanel data showing the rise in market share of Aldi and Lidl to a combined 10%, the three listed supermarkets all made gains.
Tesco (TSCO) made the most ground, with shares rising 2.2% to 169.8p, thanks an upgrade from brokers at Citi, followed by Morrisons (MRW), up 1.2% to 155.6p, and then Sainsbury's (SBRY), up 0.9% to 245.3p.
The FTSE 100 also made solid gains – up 2% to 6,268.8 points – as defence stocks had a good day as France stepped up the response to last week's terrorist attacks in Paris.